Description
E-Commerce is now made Easy commerce by SySpree. Designed for modern shopping experiences – SySpree effortlessly scales and deploys online stores with this e-commerce web development and web design suited for enterprises of all sizes to start-ups worldwide
Building a robust e-commerce website for your business is no longer restricted to big-budget brands. SySpree helps you make a scalable e-commerce online store, right from the comfort of your home. Our eCommerce Expertise can help you get your business started and take it to a higher level of success.
Our Professional E-Commerce Web Development Packages In Mumbai and Creative Ecommerce Web Designing Packages In Mumbai cover the following features: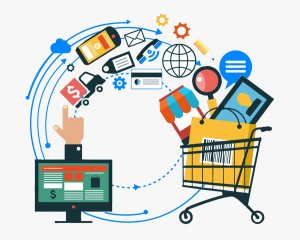 1) Fully Mobile Compatible
2) Product Section
3) Content Management System
4) Chat Box
5) Social Logins Enabled
6) Inventory Management System
7) Discount Code Feature
8) Referral Code Feature
9) WhatsApp Integration
10) Shipping API Integration
11) Payment Gateway Integration
12) Web Hosting – 1 Year
13) 3 Months of Free Support
14) 3 Months of Free Search Engine Optimization
* The package includes only integration and implementation for hosting servers of the customer's choice. The hosting/ server costs are not included and are to be borne by the customers
If you are looking for a web developer that will give you peace of mind then SySpree is the perfect fit for you. We promise to be your online business partner and make all those headaches disappear.
As a professional e-commerce development company providing feature-rich, secure, and high-performance websites with its own custom-designed CMS platform.
Visit now and get the best custom Ecommerce Web Design & Development Pricing In Mumbai and enjoy this special discount being offered for a limited period only!