As a top-notch Web Development Company in Mumbai, we know that online retailers lose a lot of money and potential orders due to shopping cart abandonment and this causes so much grief. Online studies show that up to to 67% of shopping carts are abandoned. Can you imagine that 6-7 out of every 10 super-potential customers who are on the brink of conversion leave without making a purchase? Wouldn't it be wonderful if you could capture this revenue instead of losing business? Imagine your sales figure!
Being a leading Web Development Company in Mumbai, we are capable of fixing this problem and giving your business the necessary fillip it needs. Let us explore the main reasons why visitors leave without making a purchase:
Website loading time is enormous
Many online retailers host their websites on sub-standard servers due to which page loading is slow and this is one of the primary reasons why users leave the site without contributing. Your server should be able to handle the traffic and the load so opting for a low-cost service provider may be a bad option. A dedicated server and a professional provider will improve your visibility and sales both.
Unexpected costs are added
A huge majority of users have reported that they have been presented with many additional costs and taxes during check out which were not mentioned on the product page. This makes them feel cheated and they revert on their decision to buy.
Price is shown in a foreign currency
Every online retailer is now capable of handling customers from around the world and hence it is important to display the right local currency or there is a possibility that the user may leave without completing a purchase. As a proficient Web Development Company in Mumbai, we know how it saves the user the hassle of calculating how much it will cost them after knowing the exchange rate for the currency.
Having to create a new user
Your customers expect your services to be convenient. They want to do things quickly and have an instant result. Spending more time and effort than needed is a significant source of friction. Approximately 22% of cart abandoners do not complete their purchase when they are required to create a new user account, and 28% of all shoppers say that it is a reason why they've abandoned carts.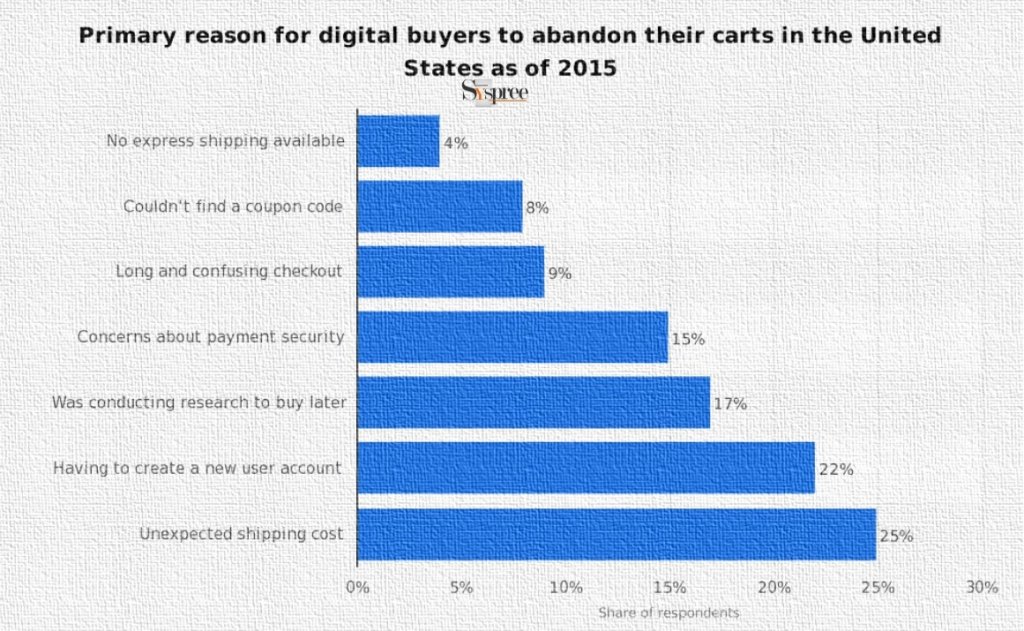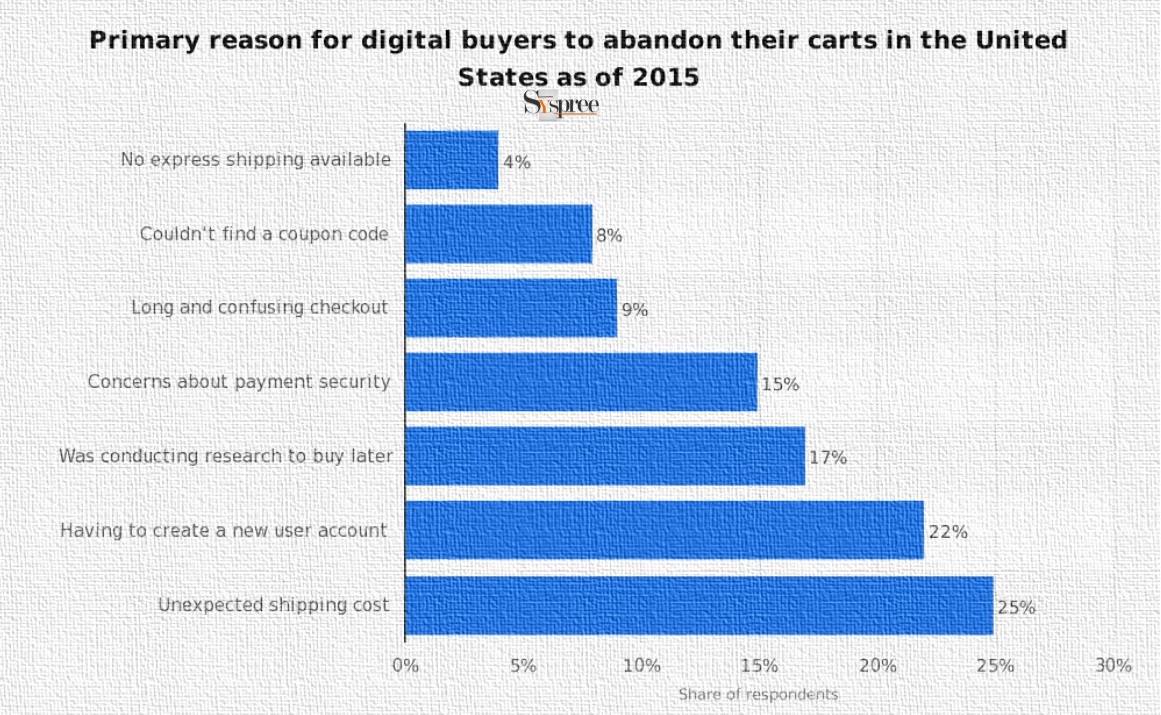 Conducting Research to buy later
Today, online shoppers use the internet for more than just purchasing things. They research products, brands, and deals. Often, customers will add items to a cart to easily reference items. It is not very uncommon for customers to exit a store with the full intent of coming back. Many will return several times before making a purchase.
Concerns about Payment Security
Payment security is the first cart abandonment reason that has a huge disparity between its probability and impact rating. When you are concerned about security, it has a major effect. General causes for suspicion include design flaws, outdated layouts, missing images, and no SSL certificate.
Couldn't find coupon code
Some customers chase deals. If they can't find a coupon or promotional codes, they will go and look for one elsewhere. Approximately 8% of customers cite not being able to find a coupon code as the primary reason for abandoning their cart.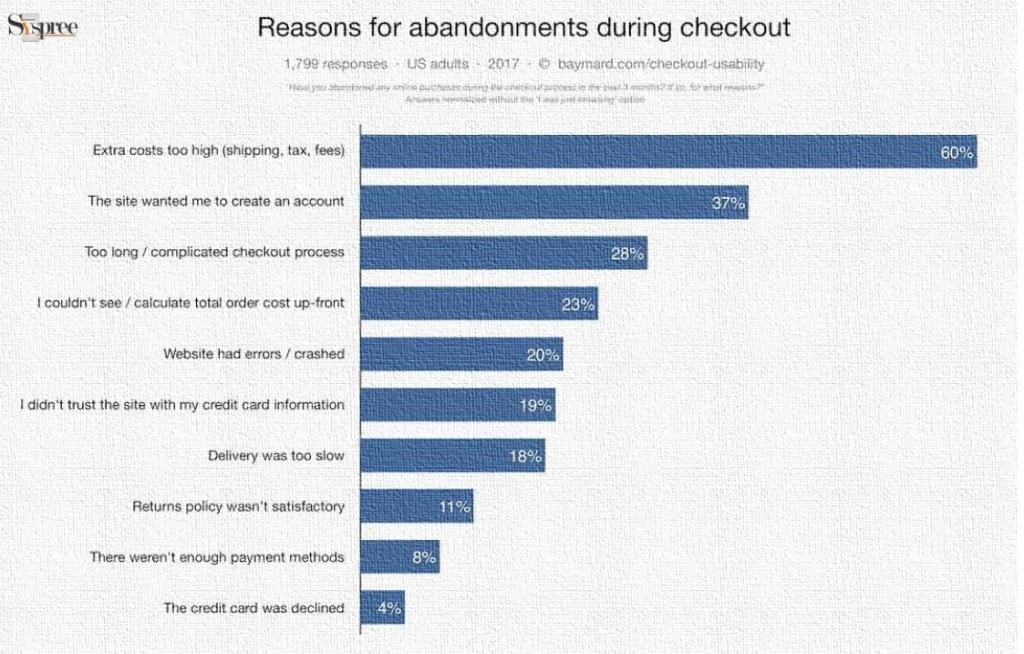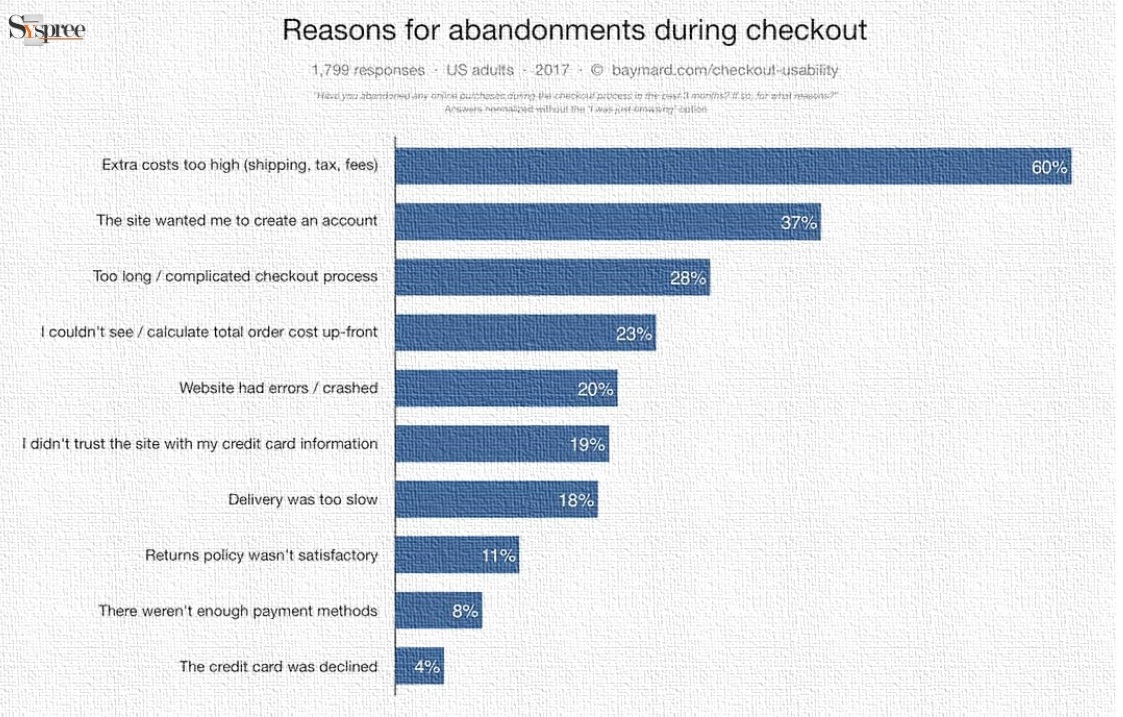 According to any leading Web Development Company in Mumbai, this should be a good start for many of the users who have started researching how one can start their website. We assure you to go into further depth in our future blogs such as The Difference Between Web Development and Web Designing or The Importance of Using Split Screen Designs for Websites to learn about more exciting topics.