A lot of responsibility lies on the slender shoulders of a logo to deliver and there are a lot of expectations an organization has from them. As a top-notch Logo Design Company in Mumbai, Thane, and Navi-Mumbai, we at SySpree know that logos are expected to be simple and should be able to translate the brand ethos in a manner that appeals to the consumers. Timeless and discrete logos are the need of the hour that has a contemporary design as its base. Isn't that too much to ask of a tiny logo?
As one of the best Logo Design Company in Mumbai, we can vouch for that meeting these expectations is not an easy task. However, with new trends being introduced in the market at regular intervals, designers are being fortified with tools to help meet the needs and requirements of their customers.
1. Flat Design: Images with multiple gradients, fancy textures, and shadows are certain things of the past, and clean, minimal visual representations are perfect for crafting simple, yet extremely effective logos.
2. Handmade Logos: This is a time-tested method of creating classic logos and by utilizing this technology, it is possible to create a huge variety of effects like grunge vintage and kids' images.
3. Minimalism: A combination of minimum colors, clean forms, and dedicated focus allows designers to create smart and good-looking logos. A large number of organizations have rebranded their logos by eliminating excess elements and using it across multiple displays.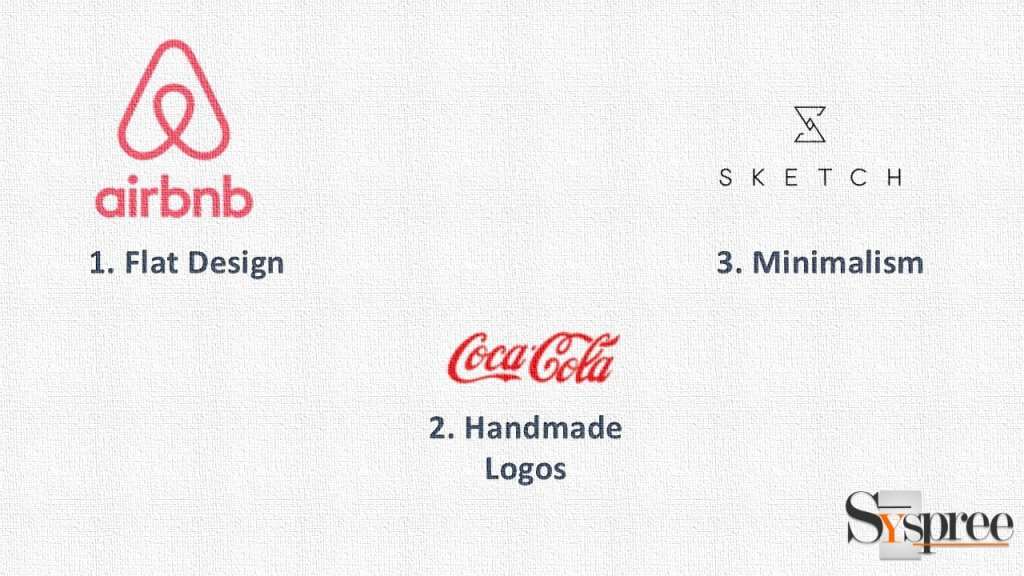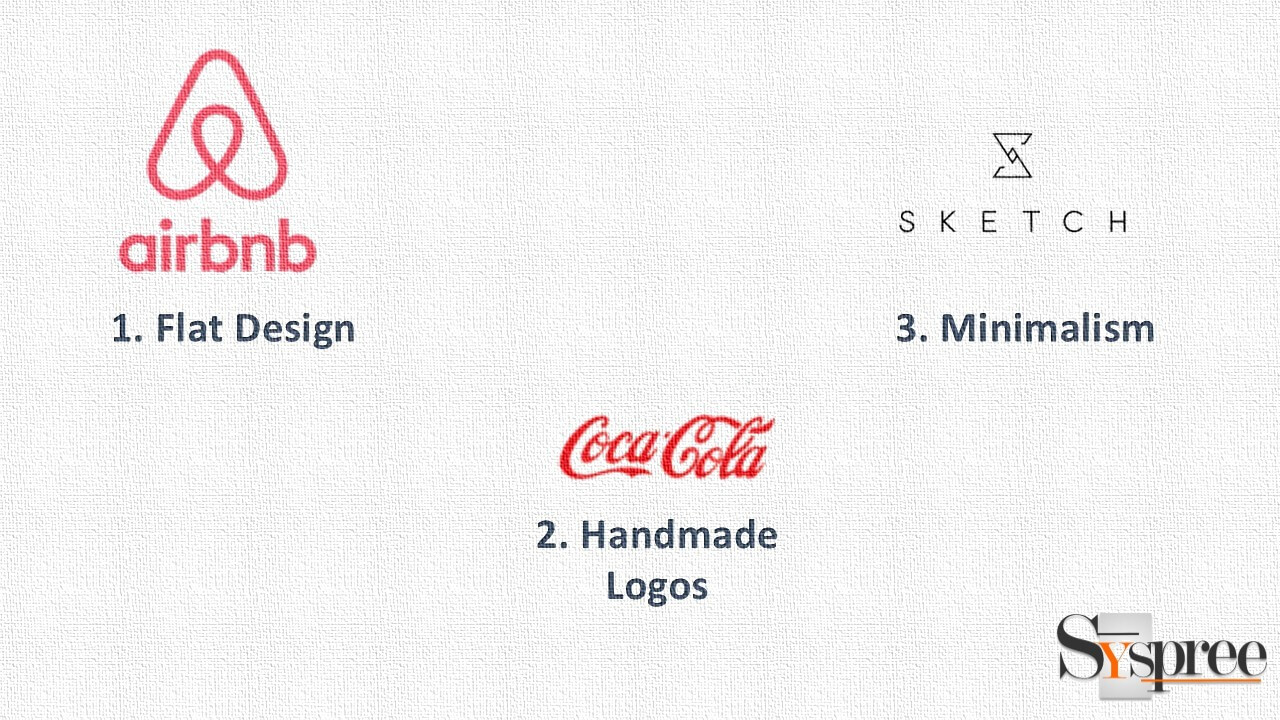 4. Broken Letters: 2018 is expected to give broken letters a new lifeline as top brands like Scala, Openview, Fuzzies, and many more are using it to give themselves a fresh new look.
5. Cropping: While communicating a message, it is important to visually show as little as possible and cropping is one such method that is making a comeback in a big way.
6. 3D Gradients: Gradients provide a great way of turning colors into a dynamic spectrum of colors that reflects life and energy. Using this and giving it some depth to attain a 3D effect is a good way of forming a logo. These logos may be tough in print but looks very amazing on screen.
7. Ultra-Thin Lines: Using delicately thin lines to achieve the desired image is what is being stated as the latest trend. It is a completely new style of designing logos. Due to the extreme level of detail, this trend is often considered to be quite complex.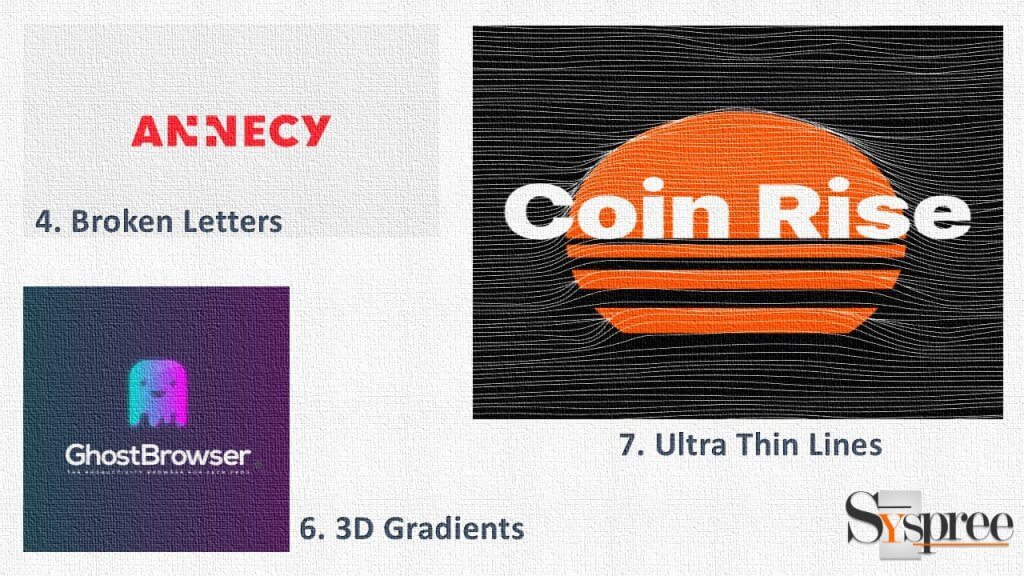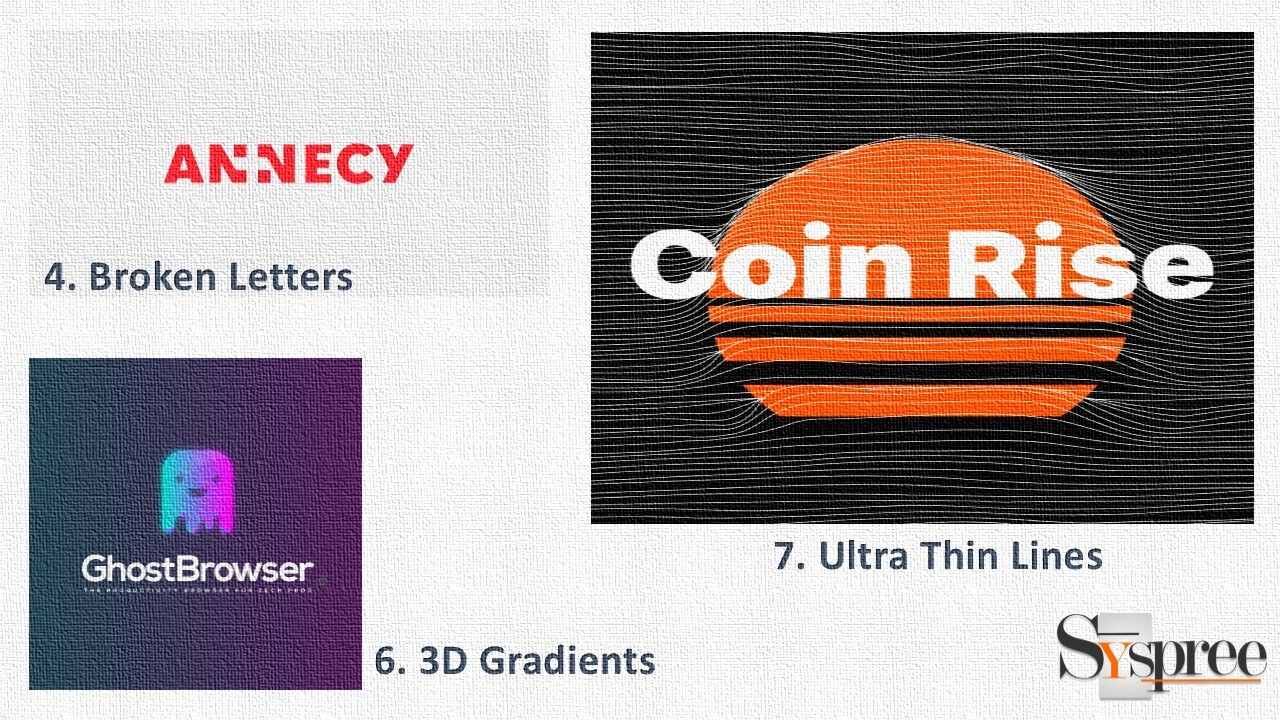 8. Daring Typography: The use of funky and daring fonts in words is what this type consists of. Instead of selecting from the same old set of fonts, designers are creating extraordinary fonts that are different from the existing ones.
9. Multi-layered or overlapping: It consists of simple colors with more layers creating a complex logo that highlights, overlaps, and shadows various colors to communicate even more about your brand.
10. 1930's cartoon: These are vintage-inspired, custom illustrated, cartoon logos that help your brand connect with viewers on a deeper level.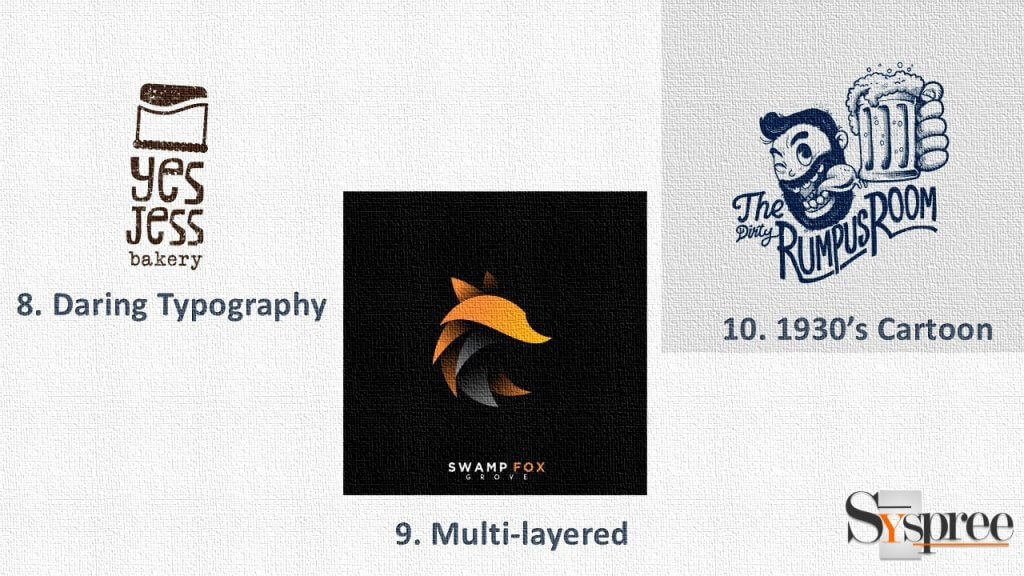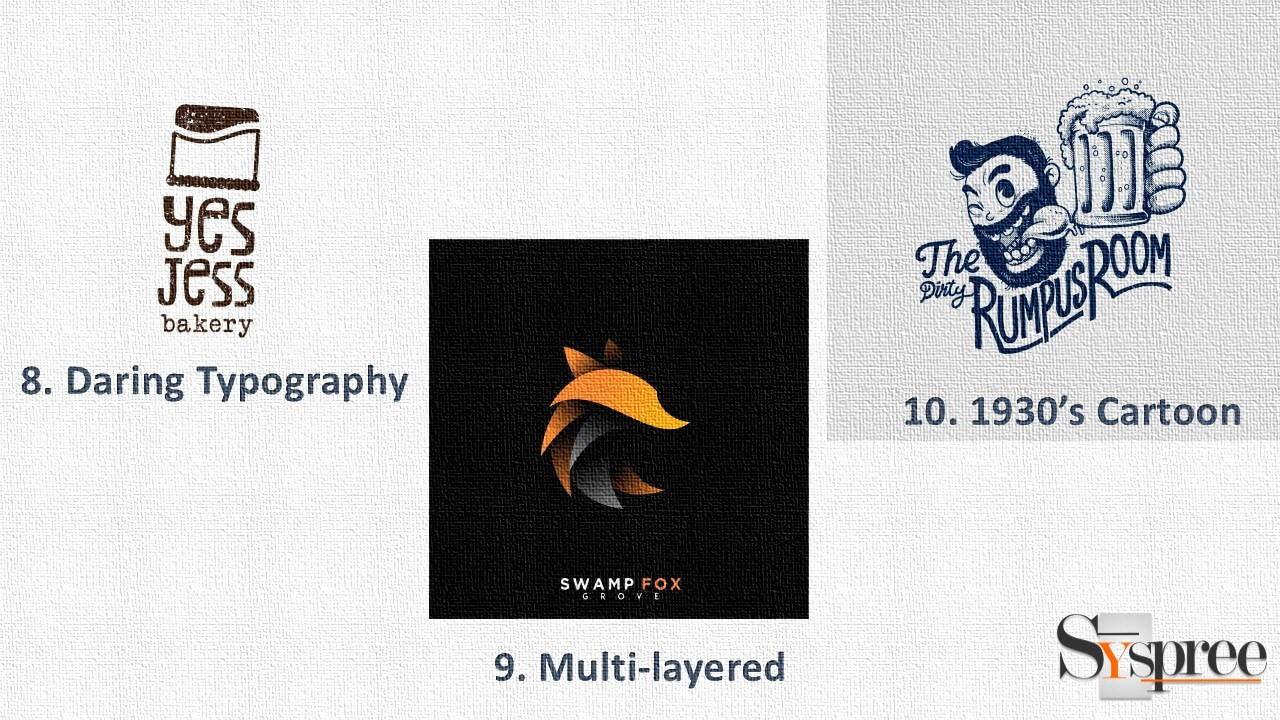 Being counted amongst the best Logo Design Company in Mumbai, we have our eyes and ears peeled for design trends that are making their presence felt this year and the above-mentioned ones are just a few of those who are making a lot of noise.
According to any leading Logo Design Company in Mumbai, Thane, and Navi-Mumbai, this should be a good start for many of the users who have started researching how one can start their website. We assure you to go into further depth in our future blogs such as The Difference Between Web Development and Web Designing or The Importance of Using Split Screen Designs for Websites to learn about more exciting topics.