Top 50 Web Designing Companies in Singapore
A website is an important part of a company's online presence. A website represents a brand online and with information being as accessible as it is today, there should be no reason for a customer to not get sufficient information about a company online.
It is crucial for companies to not just launch a mediocre or weak website because this can diminish credibility. This is why Web Designing Companies exist, they understand the intent and vision of a brand and then plan and deliver a website that represents the company in a way that captures their unique identity. Web Designing companies know how to seamlessly blend aesthetics and functionality and create a strong, secure, and stunning website that amplifies businesses to new levels of success.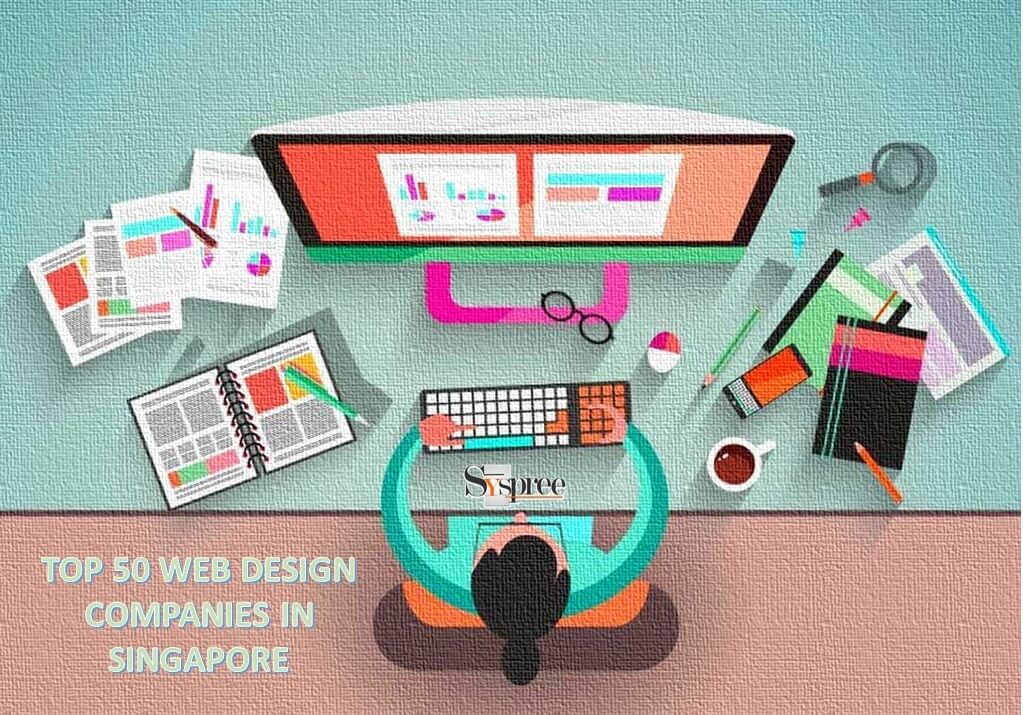 Media One – With over 10 years of experience doing what they do, Media One has become a leading Web Designing Company in Singapore. The websites they design are SEO and SEM friendly. Alongside that, they are customized to the brand's own needs with proper research and analysis to deliver an interactive, creative and secure website, thus making it #1 amongst the Top 50 Web Designing Companies in Singapore.
Syspree – Syspree crafts and codes but keep it simple. They are a web designing company in Singapore that ethically delivers the best results to their clients. Their web designing services include Optimization services, E-commerce, and Web Application Development, Content Management, Data Uploads, Web Maintenance, etc. They ensure that their clients are always satisfied with their tailor-made services.
Rococo – Rococo delivers a fully functional and user-centric website. They analyze requirements and customize them according to those requirements. They are precise in their approach and offer additional services like Website Testing, Website Audit, Marketing Insights, etc. All of these services help them make an engaging, innovative, and smart website.
Web Puppies – Web Puppies is a website design company that meets the end-to-end needs of a brand. They design websites that properly align with the brand's vision and requirements. They aim to Attract, Engage and Convert users and they achieve that aim by focusing on UI/UX Design, Full-stack Development, SEO and Content Development, User and Mobile-friendliness. They deliver value with their professionally designed website.
Lemonade – Lemonade builds friendly-websites that interact and engages with customers. Their services are providing Mobile Responsive Websites, Search Engine Friendly, High-Security Websites and Content Management Systems, etc. These websites are customized, secured with proper security tools, and maintained to take care of updates and back-ups.
JIN Design – JIN design makes websites that simplify complex processes and improve the experience. They offer services that uplift the brand and focus on increasing traffic, leads, and sales. Their services involve designing and building websites with WordPress, Elementor, Wordfence, HTML5, Yoast SEO, Advanced Custom Filed, etc. with which their team creates a seamless user experience.
Voilaah – Voilaah creates user-centric websites and builds custom solutions that cater to budgets. They design websites by prototyping and refining their designs with proper UI designs that create the best digital experiences. The websites deliver high-performance and robust websites with their advanced technological resources.
Kryst – Kryst delivers websites with their objectively-driven team. Their services include- E-commerce, Web Application APIs, Enterprise Backend Systems, Support and Maintenance, SaaS Products, Corporate Intranet, etc. All of which are delivered with cutting-edge technology to digitally transform brands through their websites.
EADC – EADC creates websites that amplify businesses. Their websites are functional and creative, created with their services like SEO Friendly, Web Analytics, Browser Compatibility with Built-In Security, etc. Their websites are Responsive and custom with a content management system designed by their experts. 
ORFEOSTORY – Orfeo story is a web designing and development company, that tells a brand's story. Their services provided by their team of experts and methodology are innovative, creative and make the brand stand out. Their methodology goes from Analysis and strategy to Design, Testing, and Launch. They constantly satisfy their clients with their business-oriented and creative mind.
East Side Mafia – East Side Mafia is included among the top 50 web designing companies in Singapore is because it creates websites for SME's and other brands in Singapore. To create a perfect website, they deliver services like User-Friendly CMS, Lightning-Fast Speed, Iron-Clad Security Protocols, SEO-ready websites, etc. The perfect website is created through these services that form a perfect recipe to establish a fresh and responsive website.
FirstCom Solutions – First Com Solutions is a leading web designing agency in Singapore. They have a wide range of services they offer to both big companies and SMEs all of whom they are successful. Their services involve Landing page, Microsites, eCommerce, CMS, etc. These services infused with SEO and other digital services help them build a strong corporate identity.
MS Web Designers – The reason for including MS Web Designers among the top 50 web designing companies in Singapore is because it creates e-commerce websites by collaborating with brands. They are Shopify experts that conceptualize and design websites to lay the foundation of a long-term relationship with the brand. They also re-design and set-up e-commerce stores that create a pleasant shopping experience for customers.
Hei Webs – Hei Webs designs Ecommerce and Corporate websites as well as Web Portals. They ensure online success with exceptional conceptualization and implementation. Additionally, they offer services like SEO and SEM that boost the website and achieve the desired result of the brand by putting their client's needs first.
Roque Press – Roque Press designs websites that help businesses capture and dominate the market they are in. Their services are user-friendly and drive leads for the brand with very effective and advanced technology that creates designs that are imaginative and not jarring. Their services involve web-personalization, WhatsApp Integration, Mobile and Tablet Editing, etc.
In Pixel Haus – In Pixel Haus creates websites with a responsive layout. They are a trusted and reliable brand that adds pixels to the brand's vision and brings it to life. Their services involve creating eCommerce websites, 24/7 support, Lifetime technical support, unlimited email accounts, free chatbots, etc. All of which create a modern and stylish website, thus making a way to the top 50 web designing companies in Singapore.
Rudo Studio – Rudo Studio is a web designing company in Singapore that works towards ensuring a great user experience on the website. Their web designing services include Logo Design, Typography, E-commerce, and Responsive web designs, etc. All these services create successful designs that give the best browsing experience and thus we feel it is correctly ranked among the top 50 web designing companies in Singapore.
Pixel Mechanics – Pixel Mechanics push boundaries to craft innovative and intelligent websites that deliver the most fruitful experiences. They are a web design agency in Singapore that develops designs for any device with their digital expertise. The design with the purpose to build efficiency and deliver a website that surpasses client expectations for product launches, social campaigns, etc.
Novage – Novage is a result-driven website design agency in Singapore. Their services involve providing UI and UX designs, On and Off-page SEO techniques, High Converting Landing Pages, Strong Security, etc. With these services they create Responsive or E-commerce websites, Content Management systems, Microsite designs, and much more, guaranteeing success.
Page One – Page One creates success stories with their web designing services. They create profitable and profitable websites. Their combine web designing along with services like SEO, PPC, and other online marketing tactics. Their websites are creative and pleasant and designed by experts that value time.
FyreFlyz – FyreFlyz is included among the top 50 web designing companies in Singapore as it is a web design company that creates websites with their creative experts and improve brand awareness through their strategies. They design websites with their technical and innovative solutions to amplify a brand's online presence. Their execution of website designs crafts perfect websites that surpass client's expectations.
Mercury Creative – Mercury Creative is a company that has worked with countless brands. They offer a plethora of services and have a team that has expertise in all these services. Their web designing and development services just like the others focus mainly on Brand communication, Identity, and Strategy. They are creative experts that deliver the unexpected.
5ive Media – 5ive Media has a team of highly skilled and professional individuals that pay attention to both aesthetics and functionality. Their services involve designing an E-commerce website, SEM, Language Translation, Conversion Tracking, SEO, Graphic Design, etc. Their build websites that accurately represent the brand they partner with.
Ripple Werkz – They build websites for brands that inspire. Their services web design services create a unique identity for the brand that makes them stand out amongst their peers. Their Web designing services are delivered with a mix of web development, UI/UX Design, and Graphic design services. All of which create a unique corporate identity as well as provide effective solutions.
Oasis Web Asia – Oasis Web Asia is ranked among the top 50 web designing companies in Singapore as it is a company that opens doors for a brand in the digital sphere with incredible website designs. Their services of creating Responsive web designs, UI/UX Designs, Content Management Systems, etc. with their expert team develops masterful websites for any industry.
EyeConz – The reason for including EyeConz among the top 50 web designing companies in Singapore is because it transforms businesses digitally with their creative design and branding abilities. Their web design service offers E-commerce websites, Content Management Systems, Mobile-friendly websites, HTML and SEO services. They conceptualize and illustrate designs that build credibility and all these services work together to increase leads and sales.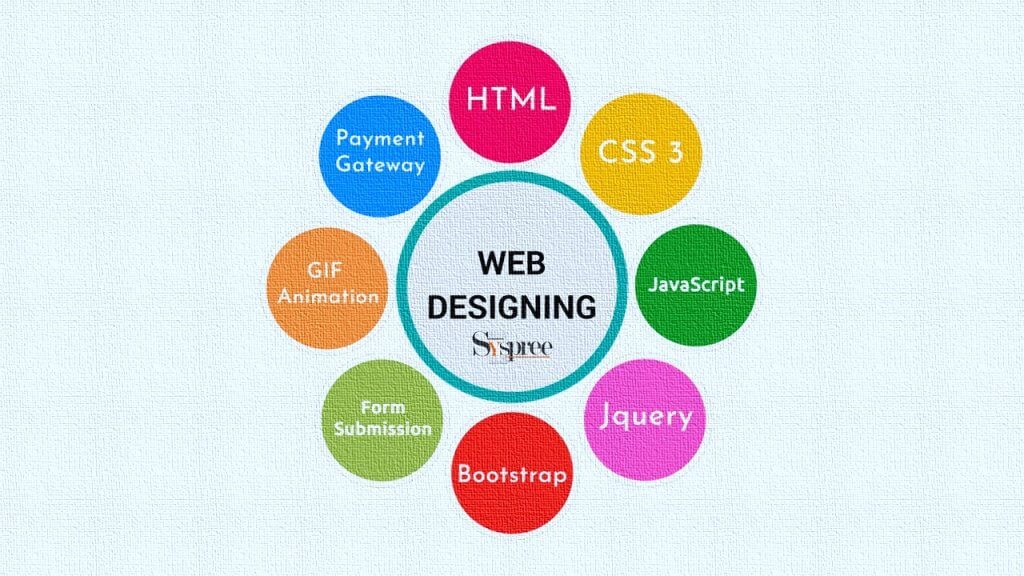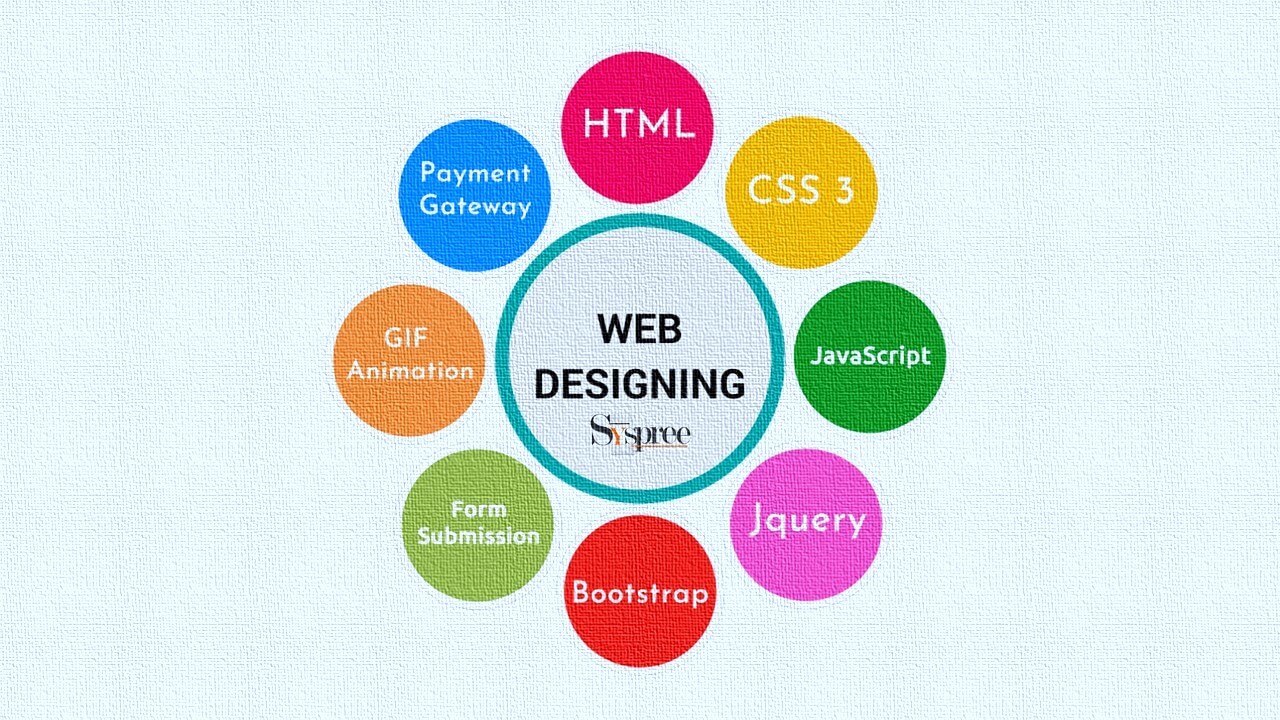 Design Hows – They build and design digital experiences by properly understanding the vision and requirements of the brand. They offer customized designs and align them with the brand and create excellent websites that are full of structure and creativity as well as promote engagement and interaction between brand and customer.
Weave Asia – Weave Asia is an Asia-centric company that looks forward to weaving markets and the continent together. They design websites with valuable insights and responsive designs that visualize the client's ideas and vision. They offer services like E-commerce websites, user-centric designs, Desktop and Mobile websites, etc. to improve customer experience.
Verz Design – Verz Design makes creative designs that help companies speak volumes to their audience. They design and offer services like Corporate, Premium, Ecommerce websites, creative web design, etc. that help shape better B2B or B2C experiences which is why it is ranked among the top 50 web designing companies in Singapore.
Subraa – Subraa builds websites that are attractive and innovative and still professional. Their goal for client satisfaction is achieved with their team's dedicated and skilled delivery of the services they offer. They create Responsive, WordPress, Static Designs and focus on focus on delivering great designs and redesigns as well as a great user experience.
Studio Workz – Studio Workz offers web design services alongside many brand design services. They create E-commerce websites, Corporate websites and also focus on Identity design and research. These services combined create an immersive brand experience with their skilled web designers, content developers, and other experts.
Polaris Hub – Polaris Hub creates websites that disseminate information and generate sales. They make companies that partner with them stand out in a crowded market through their web design services. They are a leading web designing agency in Singapore with services including E-commerce website design, Web audit, Customized web services, SEO, and SEM.
HyMedia – Hymedia is a web design company that designs WordPress websites and other websites to bring a company's vision to life. They offer services like Corporate designs, eCommerce websites, Website recovery and Maintenance, Layout, and other web services. They also offer SEO and SEM services that assist the brands in making websites successful.
Media Plus – Media plus is a web designing company that offers a wide range of web designing services. Services like Branding and Corporate web design, Responsive and CMS website design, Landin page design and web maintenance services. They develop pleasant and engaging digital experiences for customers of the brand.
Heroes of Digital – Heroes of Digital always create websites that can generate leads for their partner. They design websites for companies in different industries and design in a way that triggers emotions, persuade customers, loads fast, and works on all devices. They also offer SEO consultancy along with web designing to optimize the website on google.
Notch Studio – Notch Studio understands the importance of a website and bridge the gap between what a brand desires and what they are already working with. They offer custom website design services like- Responsive design for all devices, CMS, Warranty coverage, SEO, Web Maintenance, etc. After design and development, they test the websites to ensure ultimate optimality.
Best SEO – Best SEO is an SEO company but they also design websites. Their expertise in SEO only helps them serve a brand better after they've designed a website for them. They design and redesign websites and make sure the websites they make, E-commerce or otherwise, perform well and generate leads and thus revenue for their partner brand.
Web leads – Taking up the responsibility of bridging the gap between the brand and customers, Web Leads designs websites that stand out but also engage with the customers. The web design services they offer are Responsive web design, HTML5, CSS3, CMS, Translations, etc. These websites are aesthetically pleasing, functional, and also consist of relevant information.
iLuma Design – iLuma designs websites using WordPress. One principle they follow is that they do not like to over-complicate websites. They provide services like WordPress Design, Ecommerce Design, Mobile Responsive, etc. These services are customized according to the company's needs to better spread the brand's message.
Maple Tree Media – The reason for adding Maple Tree Media among the top 50 web designing companies in Singapore is because their services involve making Concept Designs, Content Creation, UI design, Development, Support, and Optimization, etc. These services are creatively executed and create a good first impression on the consumer, keeps it engaging, and drives the journey of digital success.
Creative-T – Creative-T has a mobile-first approach to its web designing services. They specialize in making Responsive websites, Ecommerce websites, Logo Designs, and Video Animations. Their experts make sure that the website is not only secure from threats but also creatively engaging and interactive.
Fortune Softech – Fortune Soft-tech is a web design company that goes beyond the basic. Their services are powered by their team's creativity and technical expertise. They design and redesign and offer e-commerce websites, intranet development, and website maintenance. These services combined with their team's skills make effective designs come to life.
AIDENTITY – This is a company that gives brands they work with an identity. Aidentity is an award-winning company that designs Corporate and Ecommerce websites. To give brands an identity, they have a team that delivers projects that are creatively charged and dynamic. With over a decade of experience, they know how to deliver a high ROI and a wider audience.
Hustlr – Hustlr builds custom websites and amplifies a digital presence. Their website experts create websites that drive conversion rates and improve the ROI of the brand. Their services offered include Ecommerce, SEO, Speed, etc. Additionally, they have a mobile-first approach because they understand how wildly used smartphones are.
Pinata – Pinata is a very modern web design company in Singapore. They use advanced technology in their processes to provide the best website possible to their clients. They use CSS, Jquery, Mootools, WordPress, HTML5, etc. to build Responsive websites. They are a detail-oriented company and satisfy their customers with these services.
Kenzo Creatives – Kenzo Creatives delivers High Quality and customized web designs. Their team of creatives make brands into success stories by delivering the best and tailor-made designs that take brands to a higher level. They design or redesign websites and provide an interactive website that has a unique identity online.
8Clicks – 8Clicks creates the most attractive websites. They are a web designing company that creates reliable designs and use the best templates and themes to create this eye-grabbing website. They also offer customized services alongside Web design, development, e-commerce website, mobile app, SEO, SMM, etc.
Recroitre–  Recroitre provides end-to-end solutions and is a one-stop-shop for all web needs by a brand. They design both simple and advanced web applications and with their incredible team deliver websites that are fully functional and innovative. They also offer Ecommerce solutions, Mobile apps, CRM, software development, etc.
Antking – Antking has helped companies achieve their desired goals for almost a decade. They offer web designing services with their skill, knowledge and experience. Their services involve Ecommerce websites, Custom Programming, Premium Web Designs, etc. Additionally, they also create Blogs, Chat Rooms, News Articles, etc. to enhance a website.
Accentuate – Accentuate not only is not just a web designing company, but they also provide many other services, some of which are government-based. They design websites that look towards creating a greater ROI for the brand and also a greater online presence through SEO. Their web services align with the brand's vision and intention and thus satisfy their clients.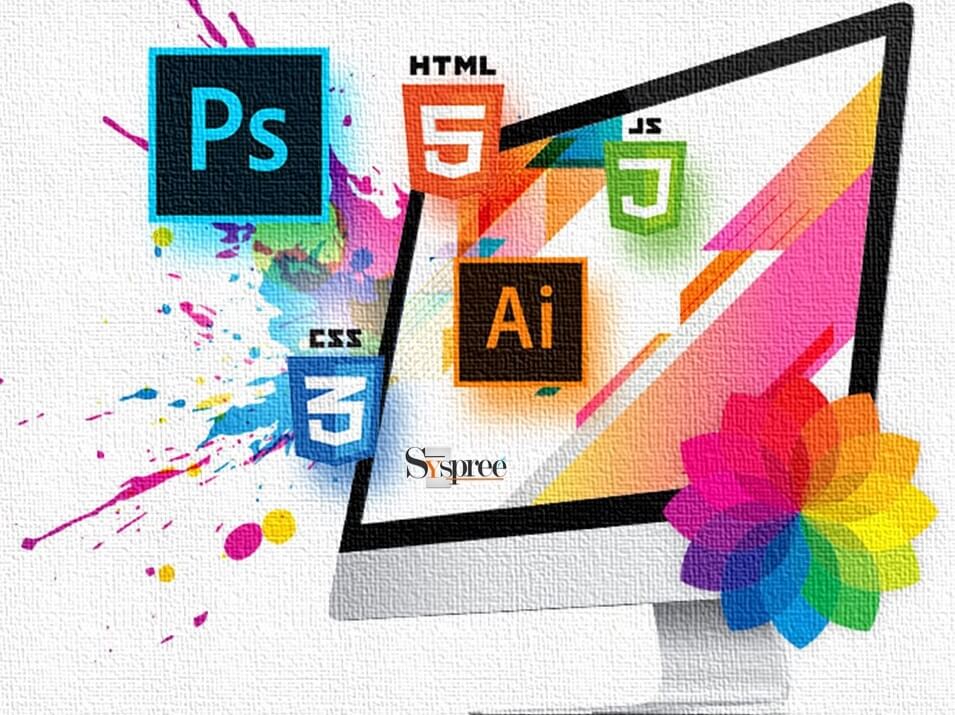 Web Designing is a process of seamless integration and as we can see all these companies want to do what is best for their partners. They understand the importance a website holds but also understand the importance of a good website, one that blends aesthetics and functionality to generate a greater Return on Investment.
With so many services being offered by the Web Design Companies in Singapore which web designing service do you think is essential for a company?