Search Engine Optimization or SEO is a process.
It is a process of increasing traffic on websites by making optimal use of the search engines available to us – Google, Yahoo, Bing etc. It has become paramount over the years for businesses to properly strategize how they use SEO not only because of the increased consumption of the internet by people but also because of the competitive nature of business.SEO companies are created with the intent of helping companies understand this complex SEO process that only gets difficult each day.
Today there are countless SEO agencies in Mumbai leading to competition among them as well because they all want high-end clients, resulting in them having to constantly update what they offer so that they can not only STAND OUT but also STAND TALL!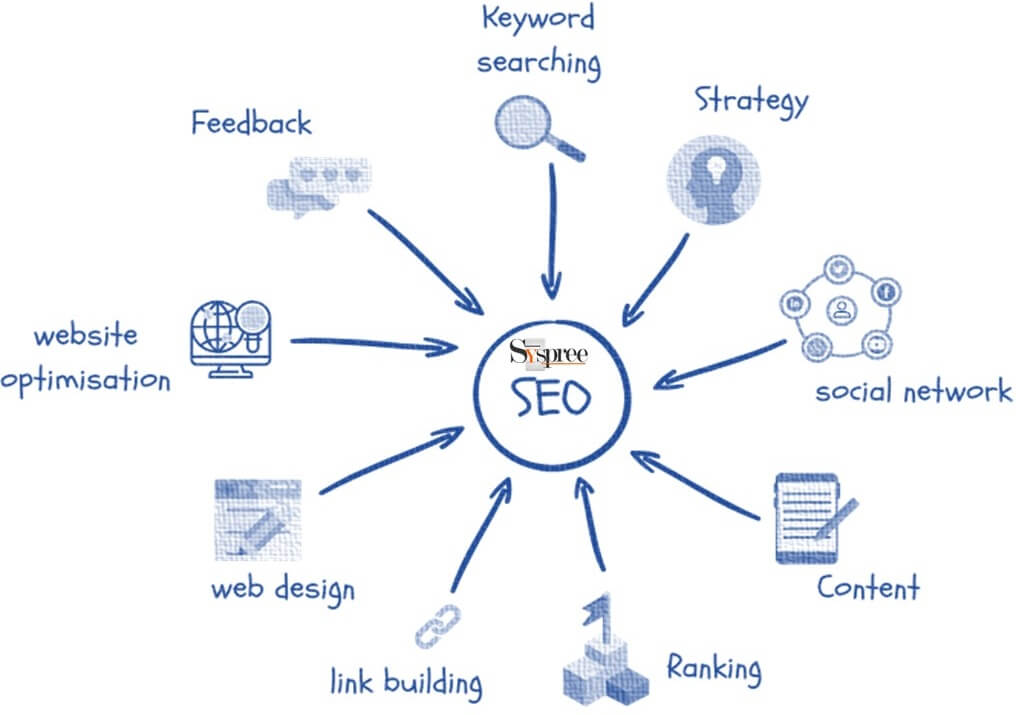 Let's have a look at the top 50 SEO companies in Mumbai:
Savit Interactive – Savit Interactive invests a lot of money into research on SEO and who it is constantly changing as different things take place on the internet. With countless projects done in their 15 years + of experience, they partner with brands from all over the world helping them achieve their ultimate goal. They offer Traffic Analysis, Link and Popularity Analysis, Website and Web page analysis, Search Engine Submissions, etc.
SySpree – SySpree aims at getting superior results for their clients with their skilled professionals who help them achieve excellent SEO results for their clients. Their prices fit budgets and they use white-hat techniques to develop On-page and off-page links. They understand their clients thoroughly to produce the best and desired result for their clients with a higher ROI percentage.   
Growthwell Digital Solutions – Growthwell is an SEO company in Mumbai that offers unique SEO solutions to the brands that they work with. Their approach to SEO is first analyzing the website with its pages, structure, and traffic, analyzing a competitor's website, Keyword research and monitoring, On and Off-page optimization, and reporting, all of which have helped them optimize websites and generate leads.
Phoenix Minds – Phoenix Minds is a Data-Driven SEO company in Mumbai that provides its services to a variety of different businesses. Their process involves Website Audit, On-Page optimization, Link Building, and Keyword research, etc. All of this contributes to their client's rankings being up! Along with SEO, they have other digital services too and hence they rank among the Top 50 SEO Companies In Mumbai.
Tech Magnate – Tech Magnate has been a Growth Oriented SEO company for over 15 years. They are a digital marketing company that specializes in SEO services. They offer affordable pricing and high-quality services with an even greater ROI making them one of the best. Offering services like Local SEO, Enterprise SEO, Ecommerce SEO, Global, and National SEO, Online Reputation Management, etc.
Capsicum Media Works – Capsicum Media Works is an SEO company that helps its clients succeed organically. They offer SEO consultancy, Technical SEO audit, Ecommerce SEO, Local SEO, etc. These services are performed and provided by their group of experts who ensure their clients can reach their full potential and hence they rank among the Top 50 SEO Companies In Mumbai.
Ally Digital Media – Ally Digital Media converts brand potential into business performance through the variety of services they offer. SEO is a big part of their company because they see how important SEO is to companies today and promise their clients a high traffic and conversion rate. They offer premium SEO services with their usage of the latest technological upgrades and have won awards for their past work.
E-Brand – E-Brand is an award-winning SEO company that offers affordable SEO services alongside some other digital marketing services with some simple pricing plans. Their 17+ years of experience, Team Strength, Execution rate, and knowledge alone prove why they have won so many awards. Thye offer SEO services with PPC Management, Affiliate Management, SMM, Web design, etc.
Web Axis – Web Axis considers itself as a complete Web solution. They are an expert SEO company in Mumbai with an expert team and great resources that let them provide the best SEO services to their clientele. Their budget-friendly rates, great emphasis on research, and simplified approach greatly benefit their likability as a company. They offer all SEO services along with Web development services.
Third Slash – Third Slash is an SEO agency in Mumbai that provides SEO services driving the quality and quantity of traffic. Their SEO process involves 3 steps – Crawling, Indexing, and Ranking. This process is used for their On-site SEO, Local SEO, Link Building, Amazon, YouTube, and Ecommerce SEO. They are a result-oriented and transparent agency with an experienced staff that helps them take a holistic approach with their SEO services. 
Web Ignito – Web Ignito offer customized and flexible SEO services to brands. They state that SEO is a long-term investment and that it takes some time to achieve the final goal. They have an experienced team who have invented new techniques for SEO and their SEO services are not linked to google alone but also to Yahoo, Bing, and other search engines.
Ozias – Ozias is an SEO company that has built its brand as one f the best SEO companies in just over half a decade. They admit that PPC while effective in the short run might not be as effective as SEO which looks at the long run. They have experts analyzing websites and helping them dominate in their business lane with their techniques providing first-class results.
Digital Rankking – Digital Rankking conducts site audits to learn about the companies they partner with and guarantee Page 1 results of every campaign they handle. They custom make strategies for companies and offer services like ON and OFF Page strategies, Analysis, Reporting, and Re-Assessment to dominate the waves of the internet and hence ranks among the Top 50 SEO Companies In Mumbai.
My Digital Crown – My digital Crown is an SEO company in Mumbai that serves affordable prices to small-scale businesses with their group of experts. They intend to create long-term relationships with their clients for dealings in the future. This motivates them to always put their best foot forward and provide a multitude of SEO services to their clients. 
Seo4Leads – Seo4Leads does exactly what their name says, they offer their well-equipped SEO services to brands and generate leads for them. Their ethical SEO services follow a systematic approach and assure ROI. They have 3 packages for their SEO services – Basic, Standard, and Ultimate; All of them are offered at affordable prices.
A One Rank – A One rank is an SEO company that looks towards turning their businesses into profits. With over 400 projects completed they prove that they are diligent at the services, they do offer. Along with the SEO services they also offer Ecommerce website development, PPC, website design, etc.
AdLift – After having optimized countless websites of brands we can safely say that SEO does run in the DNA of AdLift. Offering services like Advanced SEO, Content Marketing, and Technical SEO they understand the SEO world greatly through their process of Keyword, Content and Technical Analysis, Post Project Optimization, Reporting, and Competitive Analysis. Thus they have over 250+ happy customers. 
FruitBowl Digital – FruitBowl digital is an SEO Agency in Mumbai that makes its clients appear atop any search result. They consistently use relevant words and certain software to hit the correct target audience. They use different types of Web Audit Tools that help them achieve the desired outcome of their services for companies, start-ups, and small businesses. 
TrendyBiz – TrendyBiz is an Online Marketing and SEO Company in Mumbai that offers various kinds of packages for their services. Although they are an SEO company they also focus on web development and Social Media Marketing. Trendy Biz offers SEO services like On-Page and Off-Page SEO, Google AdWords, and PPC blending them with Online Marketing services like Viral Marketing, Online Sales, SMS, and Email Marketing.
Brand Sattva – Brand Sattva builds a strong digital essence for their clients with their SEO services that are capable of organically sky-rocketing their client's brand. Their services increase traffic but also have a high conversion rate, offering services such as Performance-Based, Local, E-commerce, International, Mobile, and Small business SEO with their certified SEO experts.
EWEBAC – EWEBAC understands how important Search Engines are for companies and hence they provide them with a variety of packages to see which appeals to their clients the most. EWEBAC focuses on Analysis of their client's website to get a greater understanding of what they are looking for. They also collaborate with their clients every step along the way to make sure the clients are fully aware of what EWEBAC is doing.
Blue Digits – Blue Digits is an SEO agency in Mumbai that helps companies achieve their desired top rankings on Google. They provide services that involve Boosting Rankings and Visibility, website review/audit, and Back-link creation to convert and engage customers. They have a track record of delivering results with their search-oriented agency and hence ranks among the Top 50 SEO Companies In Mumbai.
Brew My Idea – Brew My Idea assures its clients that their work will pay off for years. They understand SEO is a long-term investment and hence make efforts to fulfil what they are asked to deliver over a longer period with small investments. Link Building, Keyword Search, On-Page optimization are the SEO services they offer along with Local and National SEO.
Xovient – Xovient is an SEO company that believes there should always be 100% transparency between the SEO Agency and the client. With more than 10 years of experience and many satisfied customers, they provide SEO services to Global or Local businesses like On and Off-page optimization, Link Building, etc.
Big Trunk – Big Trunk has a team of experts to get their clients quality service with different search engines. Along with ON and OFF page SEO, they provide the services of an SEO Audit, Local SEO, Website and Speed, Google Analytics and Google Penalty Recovery, etc. They create user-friendly and useful content and hence ranks among the Top 50 SEO Companies In Mumbai.
Kwebmaker – Kwebmaker is a full-service digital marketing agency in Mumbai that offers SEO services. They are a result-oriented company and offer optimization of different search engines- Google, Bing, Yahoo. Their process of partnering with a company includes Market Analysis and Keyword Research, Competitive Analysis, Web Audit and Optimisation, Content Development, Promotion, Link Building, Reporting thus making their work efficient and high quality.
Way2dmark – Way2Dmark considers itself as the artist and SEO as the art. Being a result-oriented SEO company they make sure to discuss their client's business and create the best solutions. They are experienced with 15+ industries and make their websites SEO-friendly with algorithms and hence ranks among the Top 50 SEO Companies In Mumbai.
Atop Digital – Being a full-service Digital Marketing agency, Atop Digital cannot forgo SEO services. Atop Digitals SEO services shoot up their client's rankings. They tackle the changing SEO algorithms by keeping up with the trends with their highly professional tools to bring good results. Their tools also help with keyword search, auditing, competitor analysis, link building, and other SEO services.
Webzsol – Webzsol is an SEO company with experts that provide limitless SEO services and Local SEO services that get their client's local recognition first. They are an award-winning company with over 18 Years of experience providing services to various industries. They also acknowledge that it takes over 3 months to start showing results and hence ranks among the Top 50 SEO Companies In Mumbai.
Rio Digital – Rio Digital is a place where innovations and ideas come to life. They are an SEO agency that considers its clients like family. They take a deep dive into not only the company history but also learn about the industry their client is in. These things help put things into perspective for the agency which benefits the clients. Their team of experts creates backlinks and keywords that are effective and relevant.
MeraSEO – MeraSEO is an SEO Agency offering services from Keyword research and Link Building to On and Off-page optimization. They also offer SEM, SMM, and SMO services alongside many other services on their roster. All of these services are offered by their expert staff with customized packages and hence they rank among the Top 50 SEO Companies In Mumbai.
Future Techno Crafts – Starting with SEO with Consultation and Analysis of websites (both clients and competitor) Future TechnoCraft follows a procedure of optimization, Submission, Way Links, and Reporting. They also offer services of Search Engine Algorithm Solution and have had Global Reach with an experienced team of Analysts offering SEO services since 2004.
DigiMidas – DigiMidas makes their client's SEO results real and great essentially because they are a result-driven SEO Agency in Mumbai. They have always shown great results with their clients showing up in the Top 5 or at No.1 search result positions. Their 8 step SEO process of Research, Planning, Implementation, Audit, Authority Building, Trust Stacking, Competition Link Spying, and Monitoring is extremely effective.
Choice Tech Lab – Choice Tech Lab has witnessed its own SEO company evolving in its approaches from traditional to a more result-oriented approach. Their SEO process is simple and involves Research, Technical Implementation, Analytics, and Search Engine Optimization. This process increases their client's traffic thus making them visible and hence ranks among the Top 50 SEO Companies In Mumbai.
BriefKase – BriefKase is an SEO company that blends SEO with other aspects of digital marketing like content marketing, social media, etc. They offer SEO Consulting, Audits, Training, Link Building and local, International, Ecommerce, Mobile SEO, etc. With a skilled team and over 5 years of experience, they proved that they do make a difference!
DigiCreators – Digicreators is a digital marketing company that provides SEO services. They provide SEO services like Keyword research, Link Building, Website Optimization, etc. Alongside SEO they also provide SMM, PPC, Website Development services and hence rank among the Top 50 SEO Companies In Mumbai..
Business Scope – Business Scope focuses on Specialized Digital Marketing Channels such as SEO. Their SEO process includes helping their clients out to increase their organic ranking to reach the right customers with the right message. They focus on a mixture of Strategy, Creativity, and Technology to produce the desired outcome for their clients and hence ranks among the Top 50 SEO Companies In Mumbai.
Digitally Viral – Digitally Viral is a company that focuses on getting your ranking higher than that of your competitors with their custom SEO services. They have excellent professionals that help them achieve these higher rankings on each search engine. Providing services like Keyword Research, Traffic Analysis, Rank Tracking, Website Optimization, Content Creation and Back-link Creation helps them maintain their consistency in rankings.
DigiTactix – DigiTactix serves as a Digital Anchor that gets their clients on top of the Search Engine Result Pages and boosts traffic with their SEO services. Using ON and OFF page SEO and relevant keywords they provide International, Local, and E-Commerce SEO through different search engines. This results in a satisfied client due to the increased traffic and high ROI.
Yelko Tech – Yelko Tech provides Ethical SEO services to their clients which results in high rankings amongst SERP's. They have an in-depth understanding of SEO due to their 13 year+ of experience providing these services. Their services include SEO outsourcing, Audits, Google Penalty Recovery services, Multilingual, Local, Ecommerce, WordPress SEO services. All of which help make their client's websites SEO friendly and increase their ranking and traffic.
GBIM – With more than 15 years of experience GBIM has managed to challenge the SEO sector by creating a new technique every day. Their skilled professionals are transparent and provide the best SEO service plans like Local, Mobile, Video SEO to their clients and hence ranks among the Top 50 SEO Companies In Mumbai.
Adsyndicate – Adsyndicate provides its SEO service with the intent of optimizing its client's digital presence. With fresh approaches they assure their skilled experts tackle the evolving SEO algorithms to provide what's best for the client i.e a high search ranking. They develop data-driven strategies and have location-based approaches which help their clients reach their target.
Digital Genie – Digital Genie offers SEO services in Mumbai and its core services include Organic Search, On-page SEO, and Link Building. They have a research group that researches the changes in the algorithm to make sure their clients don't get anything but the best services and hence ranks among the Top 50 SEO Companies In Mumbai.
Cure SEO – Cure SEO offers affordable SEO services and implement strategies that give results on time. Their SEO services are tailor-made for each company they work in. They help their client achieve an increased level of web traffic, ranking, conversion rate, credibility, brand presence, and thus profit. 
Enroute Digital – Enroute Digital has over 22 years of experience and acknowledges that SEO is not just about Google but also about their clients. Their team helps in achieving Higher ROI with their digital marketing services and hence ranks among the Top 50 SEO Companies In Mumbai.
White Rivers Media – White Rivers Media say they are an extension of their client's marketing team and hence have the same dreams as their clients. With 8 years of experience, they have managed to take their company global. Their SEO services include On-page SEO, SME strategy with Keyword selection, Contextual Advertising, and Google Adwords campaign.
Kerkarmedia – Kerkarmedia is an SEO Company in Mumbai that brings in High Organic Rankings with its SEO services for Small and Medium-Sized Enterprises (SME's). They continually evolve with the changing global trends and ensure great customer experience and reporting. They also offer Web development, PPC, and SMM services.
SPG Tec soft – SPG Techsoft serves its clients with Organic Results, Brand Credibility, Improved ROI, and Expertise in SEO. They manage backlinks, relevant keywords, and alterations to keep the traffic directed to the client and hence ranks among the Top 50 SEO Companies In Mumbai.
Fine minds – Fine minds offer Google, Yahoo, Amazon, and Bing SEO services. Their experts generate higher leads and rankings for their clients by optimizing their websites by choosing the right keywords. They make the website SEO-friendly with On and Off-Page SEO. They offer SEO services along with various other services to multiple industries worldwide.
Webedesk – WebeDesk is an award-winning SEO agency that achieves a high ROI for their clients. Their SEO strategies involve Website Analysis, Competitor Analysis, Keyword research, On and Off-page SEO, Rank Tracking, etc that help them achieve that higher ROI rate. They have affordable prices and offer more than just SEO services and hence ranks among the Top 50 SEO Companies In Mumbai.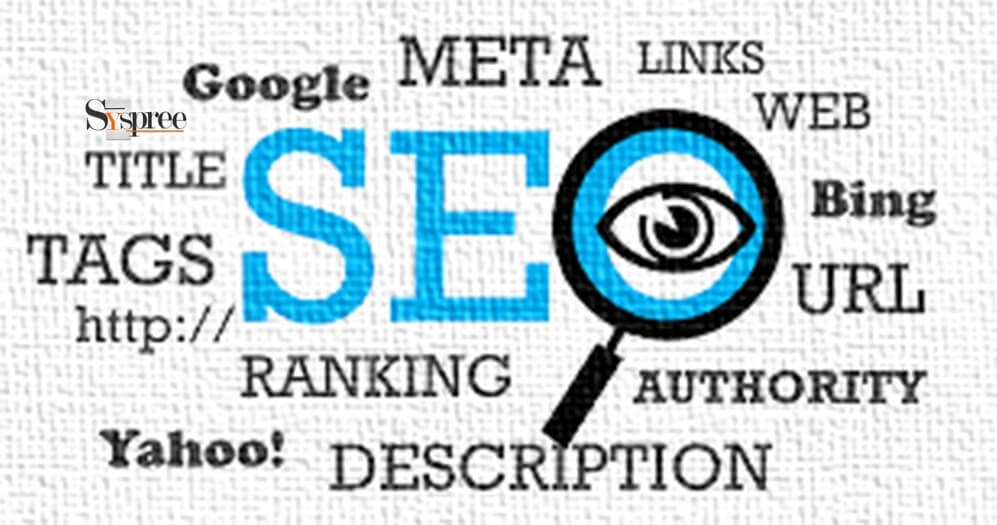 Something we can notice is that even though these SEO companies in Mumbai are similar they do have certain distinctions. These distinctions could come in form of the service offered, the experience they have or their process and approach towards achieving a similar goal.
Let us know which companies distinctive features stood out to you.