TikTok has become a global sensation thanks to its well-known social media platform. There are many opportunities for smart marketers. TikTok has more than 1 million monthly active users, and within the U.S., users spend about 52 minutes per day using the application.
With this degree of engagement and reach, TikTok offers plenty of different methods for businesses to get the attention of potential customers. 
In this blog, the Social Media Marketing Company in Mumbai, go over the advantages of advertisements on TikTok. How to create a profile for your business on TikTok and how to navigate the advertising manager, and which kind of ads are effective on the social application.
5 reasons to use TikTok marketing for advertising your business
The social media marketing agency plans the strategy of ads by looking at the five reasons why TikTok is a must-have in every company's marketing toolbox. We'll look at ads, various kinds of content, and some of the peculiarities that make the platform distinctive.
1. TikTok Influencers
Influencer marketing has been a thing for a long time. If you're unsure what it's about, here's a brief overview that explains how you connect to the social media influencer who has a significant following and you pay the influencer to share posts about your product.
This kind of marketing is especially successful because it is more like the recommendation of someone you know than an advertisement. It builds confidence in the consumer and increases their likelihood of purchasing.
TikTok's influencer marketing can take this to a new level. Although the marketing strategy on Instagram is still successful, the platform has been overwhelmed by brands who want to profit from this strategy. 
This has led to an increasing number of Instagrammers who are simply ignoring sponsored posts the same way they would turn off any other commercial. TikTok, however, on the contrary, is a brand-new platform that's more non-sales. 
Since it's not been popular with businesses, however, it had retained more of the personal touch that Instagram was before it became popular for marketing. Furthermore, if you have products that are geared towards a younger audience (13 up to 24), TikTok is an ideal match. 
The site has 60% of members on TikTok have an age range between the ages of 13 and 24, with 27% being between 13-17 and 42% of users between 18-24. If you're looking to connect with this group, TikTok is a golden option.
The most difficult part of implementing TikTok influencer marketing is choosing the most suitable influencers to promote your brand. However powerful TikTok marketing can be; however, you must be sure that the person you choose has the appropriate area. 
For instance, you would not want to hire a male influencer to promote a brand-new women's fitness program. To locate an influencer, you can search for them on the platform or utilize a tool such as Influence Grid. 
Influence Grid can help you sort through influencers with information about their stats, which include followers and views per video and the number of likes per video. This will give you an understanding of the kinds of results you can expect from particular influencers.
2. TikTok Ads
TikTok ads are a new feature of the platform. They are the first step for TikTok into the advertising market as a direct rival to Snapchat as well as Instagram. 
In general, TikTok ads are quite like other social media advertisements that are paid. However, they contain some quirks that marketers need to be aware of. There are five kinds of ads that you should know about:
In-Feed Ads

Brand Takeovers

Top Views

Branded Hashtag Challenges

Branded Effects
In the meantime, before we dig into the specifics of the two platforms different platforms, it's important to know that the paid ads on TikTok are more costly than on different social networks. 
While you can launch ads on Facebook or Instagram advertisement for just $20, the cost for running an advertisement that uses TikTok for Business is $50, which is down from the prior $500.
The ads in the feed on TikTok are similar to the ads you will see on Instagram stories. Some of these ads will eventually appear when users flip through their feeds. One of the greatest advantages of ads in feeds is the ability to make them virtually indistinguishable from normal content if you wish so, as the case below shows. 
But you can also include numerous CTAs as well as upload videos that feature complex motion graphics if it best suits your needs. In the end, they permit lots of imagination.
The ads for brands are displayed immediately after users launch the TikTok application. As you'd imagine, the ads are incredibly expensive (think the tens of thousands of dollars); however, they are able to be extremely effective in reaching a large portion of TikTok's users immediately after the app's launch.
TikTok users can only get one brand-sponsored ad daily, making it an effective method to increase brand recognition by removing competitors for a certain duration. But the price is prohibitive for many companies.
Top Views are a particular type of in-feed advertisement. They are certain to appear as users' initial advertisement after three minutes. They are also displayed on the For You page and can accommodate up to 60 seconds in the full-screen video.
Branded Hashtag Challenges
Branded hashtag challenges can be useful as they help build brand awareness mostly through user-generated material (UGC). These challenges are featured on the TikTok Discover page. 
If users click a hashtag, they're taken to a brand-name landing page, which provides details regarding the challenge as well as the link to the company's website and UGC from Tik Tokers who have participated in the challenge.
Branded hashtag challenges are especially efficient because they're enjoyable. Contrary to ads in feeds or brand takeovers. These ads allow users to be imaginative and express themselves, creating an important relationship between you and your customers.
However, the ads are costly. For one to run, it is necessary to pay a lump sum that is $150,000 for a challenge lasting six days.
The branded effects on TikTok are based on Snapchat's playbook, allowing companies to design AR overlays which TikTokers can utilize in their videos. 
Like hashtag challenges with a branded hashtag, they can be very successful because they can encourage viewer participation. However, they're expensive as they carry the cost of around 100,000 dollars per effect.
3. Diverse Content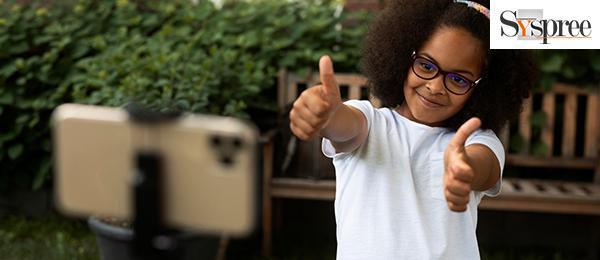 TikTok isn't only a social media platform and a brand-new platform to express yourself online. Similar to how the invention of vinyl records led to the rise of the two-minute single, 
TikTok brings bite-sized content into the spotlight, and creators must learn the specifics of this brand-new format. It's impossible to simply import posts from Facebook and Instagram onto TikTok and reverse the process. 
Even though you'll need to expand your social media activities, this also grants users the opportunity to play with ideas you would not try with other social media platforms. Although Twitter has a focus on texts, while Instagram is all about pictures, TikTok is all about videos and sound. 
Creating an effective TikTok post without engaging video, audio, and catchy images is difficult. Popular TikTok posts usually are classified into two types: music or comedy. While there are serious posts, most users are using TikTok to view humorous clips that loop and footage (particularly dancing routines) with catchy tunes.
This is why TikTok is a very casual platform. Coming across as too professional or slick will not be a good impression on the people who view your posts. Therefore, while you might maintain a professional look on Instagram, you'll likely prefer to reduce the glare and have fun on TikTok.
Although consistency in branding is typically essential, this is one situation where it isn't working. The two posts are so distinct that you would not even know they're part of the same brand; however, they function extremely well on their respective platforms.
In the simplest terms, don't be afraid to think outside the box and step out of your familiarity zone. Create content that can get people to participate, such as brand-name or non-branded (free/organic) #hashtag challenges, humorous videos, and short dance routines.
If you're really keen for your content to stay on the radar, ensure that you are current with the most recent TikTok trends. It will provide you with an idea of which is trending in music and effects to help you take advantage of the trend when you post your posts.
4. Greater Chance of Being Viral
TikTok makes content accessible in a fresh and distinctive method. In contrast to most social media platforms that decide which content to show you largely on the basis of the popularity of the post, TikTok has confirmed that the number of followers does not directly determine the content that appears on your feed.
What is this all about? In essence, you could have an instant hit after posting only one video. With the follower count removed from the video, The new guy stands an equal chance of becoming viral as the huge pop superstar.
For instance, after posting only a handful of footage of his amazing ice cream acrobatics, Bubba ice was able quickly to expand his following. The account now sits at 1.3 million people following him and 21.6 million followers and likes.
What's the secret to TikTok success? It all comes down to merely hopping onto something that's already popular. After a brief period on this platform, you'll find that many of the videos use the same songs and hashtags. 
When you spotting, you should consider whether your business can jump onto the trend. You can also create your own hashtags that can be used to create new trends.
5. TikTok (Still) isn't fully saturated.
TikTok is a relatively new platform. It was first introduced four years ago in the year 2016. It only started being widely used in the year 2018 when the company that owns it decided to join forces with the now-defunct Musical.ly. TikTok for business is even younger, having launched in July 2020.
This means that TikTok is an ideal platform for new ideas and voices. Numerous large brands haven't yet moved into TikTok even though they have a strong profile on Instagram as well as Facebook. Some examples of brands not using TikTok comprise The New York Times, Subaru, CVS Pharmacy, and I'm sure you've heard Pepsi.
TikTok is in the realm of early adopters, at the very least, from a business and marketing standpoint. Being a brand newcomer to the platform, you face less competition, and fewer major players are fighting for the same audience.
But just that the market isn't saturated does not mean making a mark is simple. It's probable that among the main reasons that many household names don't have set accounts on TikTok is that they aren't sure what kind of content they should create.
It's totally understandable. TikTok for business is so innovative that you have to be an innovator and tune to the current trends in culture for it to work. If you're not creating the right type of content, you'll appear to be an annoyance.
How to Create a Profile on TikTok for Your Brand
How can we solve this problem? Sign up to the platform, begin watching videos, and be inventive. There's no rule yet, so experiment with new methods and see where it takes you.
Do you need a helping hand? Let's create the perfect TikTok marketing plan! Are you interested in how to create a TikTok Corporate Profile? Follow these easy steps shared by the experts at digital marketing company in Mumbai.
Step 1: Create Your Login
Go to the TikTok Ads Manager sign-up page and complete the form with your companies with your self-identifiable data.
Enter your verification code after selecting "Send Code."
After you've confirmed your login, you'll be able to "Sign Up" to create your account.
Step 2: Create Your Account
After your account has been confirmed, you'll be required to enter the essential details for your company.
This is a good opportunity to indicate your company's location of your business and any currency preferences.
There, you'll also enter your business's name.
Step 3. Add Business Information
When you log in for the first time when you first log in, you will be presented with an online form that you can provide more information about your business as well as your billing details.
It is essential to enter your URL correctly to ensure your website is functioning effectively.
To get through the account review process, The website must have all of the business details you previously entered, clearly describing the items you sell and being in line with what you are trying to sell.
Step 4: Identify the Payment Preferences
You'll choose whether you would like automated or manual payments within your online account. When you've selected a choice and made a choice, you won't be capable of changing it.
Step 5: Submit Your Account
Once you've added your account details After that, click "Submit," and within 24 hours, you'll be informed if your account has been approved or not.
Rejected? Here are some of the most prevalent causes of rejection.
Examine the structure of the URL. Make sure it is in accordance with the recommended format.

Your website is not promoting the product you specified, and your page didn't effectively showcase the product.

The product you offer could be banned in your area. Check out

the guidelines for advertising on TikTok

for more details.
How to Navigate TikTok's Ads Manager
There are four areas that you can access using TikTok Ads Manager.
1. Dashboard
The Dashboard offers a quick glance at your performance and data trends. You'll get a high-level overview of active campaigns, including budgets, and charts that show your ads' performance over time.
2. Campaign
If you go to the page for the campaign, you will be able to view all the campaigns, including ad groups, campaigns, and advertisements that have been designed. Edits can be made both on a macro and micro scale for your advertisements and design new campaigns in a snap.
3. Assets
The Assets page is where you can store all your advertising sources, including events and creatives, audience information, and catalog. Your assets page will be your primary resource for building and managing tracking pixels from third parties' websites, pixels on your website, and audience managers.
4. Reporting
You will be able to create custom reports to give to your team members. You can modify each column in the way you like or make use of one of the templates already created.
What kinds of ads can be Featured on TikTok?
There's a wide range of kinds of ads that you can run on TikTok. It is important to comprehend the different kinds of advertisements to determine if they effectively meet your business objectives.
Here are five kinds of TikTok ads:
In-Feed Ads

Brand Takeover

Top View

The Branded Hashtag Challenge

Branded Effects

In-feed ads:
In-feed ads are similar in look and feel to the Instagram ads that you encounter while clicking through the endless Instagram stories. They are displayed in conjunction with different videos that you have on the "For You" page (FYP).
They're intended to be a seamless part of the TikTok experience. They typically follow the format of 9 to 15 seconds and come with a distinct call-to-action (CTA) which can be different.
To attract the attention of users, the ads must be appealing and interesting. This increases the chance that the user will be able to keep them engaged with your advert.
As soon as you launch your app can see an ad immediately. This is a Brand Takeover Ad.
If you are looking to increase brand recognition to the masses, the ad format is the ideal way to achieve that. After the advertisement has been displayed to the user upon opening the app, it will be shown within the FYP.
If you're a small firm or just starting using TikTok ads, this might not be the ideal ad design that's most efficient. The ads are quite expensive because of their huge coverage. Reviewing your KPIs or performance-based benchmarks will be essential in deciding the format you want to go with.
Based on Brand Takeover ads, Top View ads are similar; however, instead of appearing right away when the user launches the app, it's shown in the feed after 3 seconds.
Branded Hashtag Challenge:
Are you searching for an advertisement format that is exclusive to TikTok? Consider a Branded Hashtag Challenge ad. If you create this kind of advertisement, you'll encourage users to make self-generated content with the hashtag of their choice.
When a user clicks your sponsored hashtag, they'll be directed to the TikTok landing page with your logo, the URL to your website, and an explanation of the task. This info sets the scene for your customers to be creative.
It is vital to keep in mind the ads need crystal clear goals to be set before the advertisement is released. It is important to decide if you'd like this hashtag contest to increase awareness of your product, generate leads, or increase brand recognition. The details you have sorted out will enable you to set the right expectations for your challenge.
Like Snapchat, TikTok allows brands to advertise by sharing stickers and filters. The advertisements can last up to 10 days and allow users to connect directly with your company.
What kind of content performs well on TikTok?
Each social platform has its own type of content that can be more effective than other platforms. The experts offering digital marketing services shares all kinds of information that generate engagement can help you improve the effectiveness of your performance indicator (KPIs) and aid you in avoiding the trap of sharing content solely for promotion. 
Below we break down three types of content that are driving the engagement of TikTok:
1. Humor
Why do users of the end prefer TikTok?
They're looking for some entertainment as well as a quick escape. Brands can engage with this group with humor. A lighthearted introduction to a problem and the solution your product provides for this issue can be an original method of presenting your solution and product.
2. Educational
Are you ever tagged in the "TikTok tips" or "TikTok hacks" video? Most likely, many times. The reason for this is that these videos are interesting and informative.
A similar design can help your brand. You can show how your products will aid customers in solving their problems in a memorable and meaningful manner.
3. Influencers
Establishing a long-lasting connection with influential people within your field can allow you to speak directly to your intended audience. Influencers are able to establish trust with large numbers of followers.
The trust they place in you is very beneficial as they get the opportunity to offer an honest review and endorse your product. They could address your customers' issues and be seen as a genuine and authentic reliable source for data.
Conclusion
TikTok is expected to continue its phenomenal expansion. With the introduction of new advertising options more readily available and with updates continuously being added to the system, your opportunity for your business to expand its reach using this platform will only grow significantly. If you like this blog, check out our previous blog Zero-UI: A Comprehensive Beginners Guide to Zero UI.