A couple of decades ago, Networking was limited to meeting people in a room, probably over lunch or high tea, and exchanging business cards. As a Social Media Marketing Company in Mumbai, we explain the explosion of social media and various platforms that have transformed the concept of business networking and redefined the way people connect for business purposes. While nothing beats meeting potential business clients over drinks and chatting face to face, logging in to a social media platform such as Facebook, Instagram, etc. and connecting to many in a short time has its advantages.
Being a professional Social Media Marketing Company in Mumbai, Syspree has helped many organizations to create fruitful business networking opportunities. Whether you meet a potential client during a face-to-face meeting or on an online forum, the result and purpose remain the same. Let us find effective ways of business networking and gain long-term benefits from it.
1. Identify your audience
Every conversation with potential business contact should lead you forward, whether you are meeting someone at a business seminar or a social networking site. It is extremely necessary to meet the right kind of audience and mingle considering the time available on hand. At a business event, you may have limited time to know and interact with your kind of audience, so make sure you are utilizing your time wisely.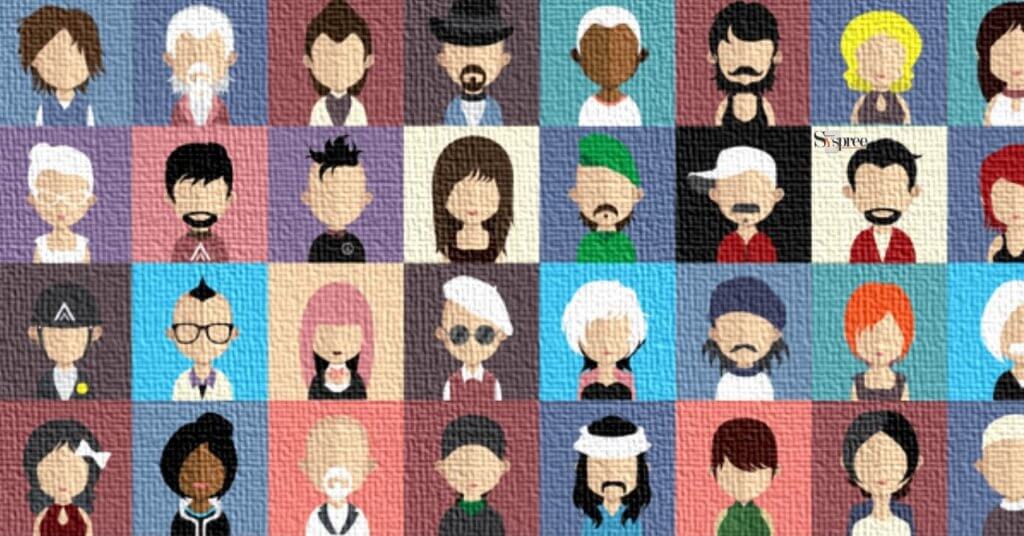 2. Do your homework
A Social Media Marketing Company in Mumbai understands that it is always advantageous to be prepared with the knowledge that will help you get ahead of others, especially while attending a business event. Try to get your hand on the list of participants at the event so you are aware of who your target is and who isn't. Use social media to look at the program's hashtags and tweets or posts related to it.
This way you will know who is speaking about what and this will allow you to connect with them on a common platform and get a discussion started. Approach the people you have identified with a smile and a firm handshake and you are on your way.
3. Remain Focused throughout
Business events are generally held at banquet halls and hotel venues which inadvertently have a liquor counter for those who would like to indulge themselves with a variety of spirits on display there. However alluring, do not let that waver your focus from your objective. Carry a soft drink or a bottle of water to adhere to the etiquette and you should be good to go. A Social Media Marketing Company in Mumbai suggests that as soon as you meet your audience, introduce yourself by using your first name and give a short (we mean, really short) brief about yourself.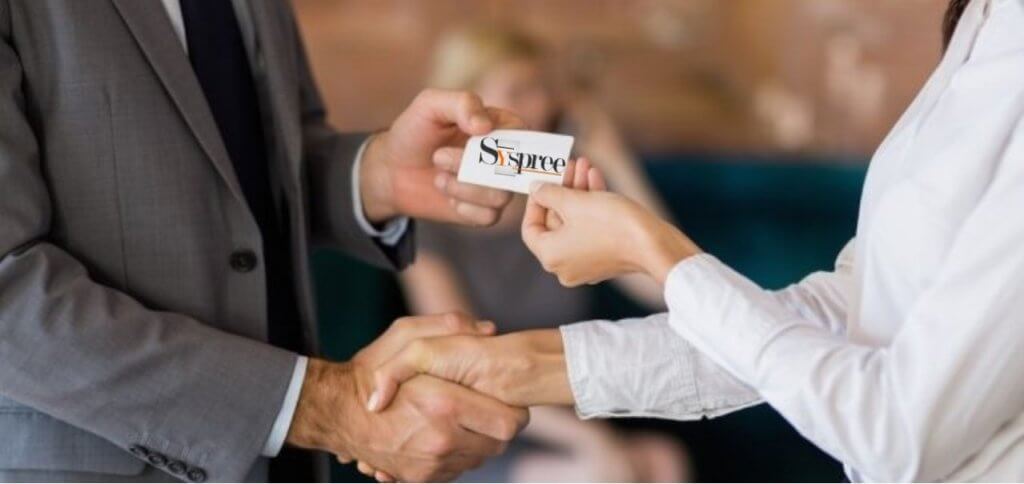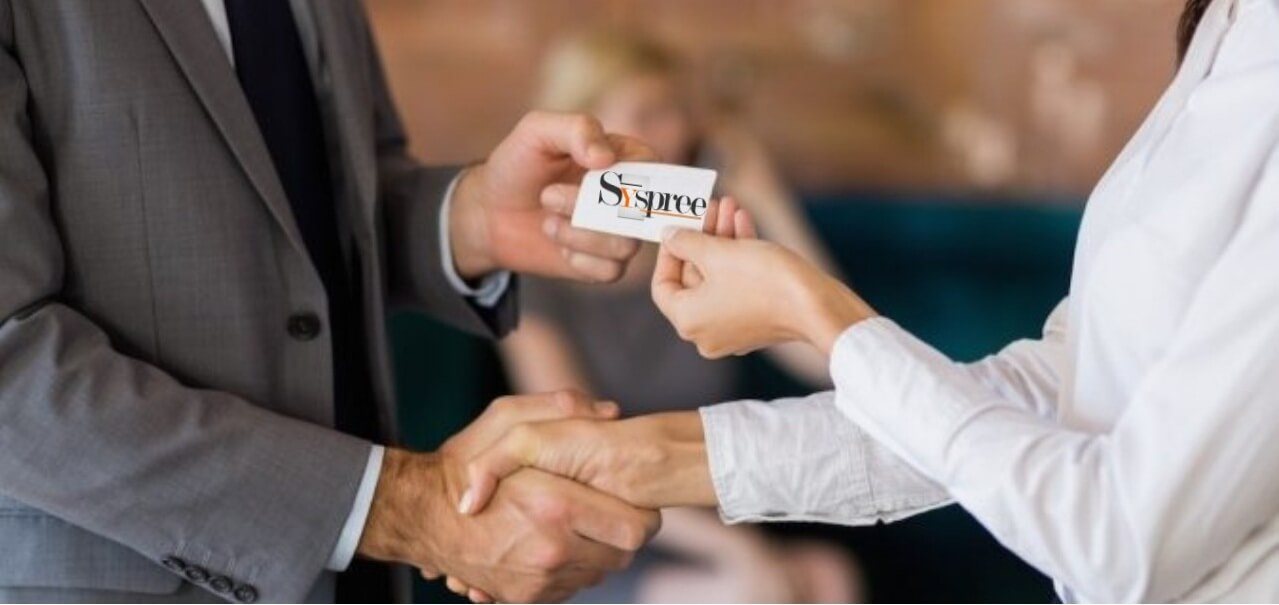 Of course, make sure there is an exchange of business cards. Carry enough business cards in your wallet, pocket, or briefcase, you wouldn't know how many you would need. Keep your mobile on silent mode or at least reduce the volume since you don't want it to ring right when your discussion was reaching its nadir. Share your virtual business card if you run out of business cards through the smartphone.
4. Make sure you follow up
It is easy to collect business cards and get contact details, but the real deal begins when you get back to the office and lose yourself into all that pending work. Don't forget to drop a quick mail after a couple of days that talks about your meeting/discussion and also suggest a formal meeting to take things ahead.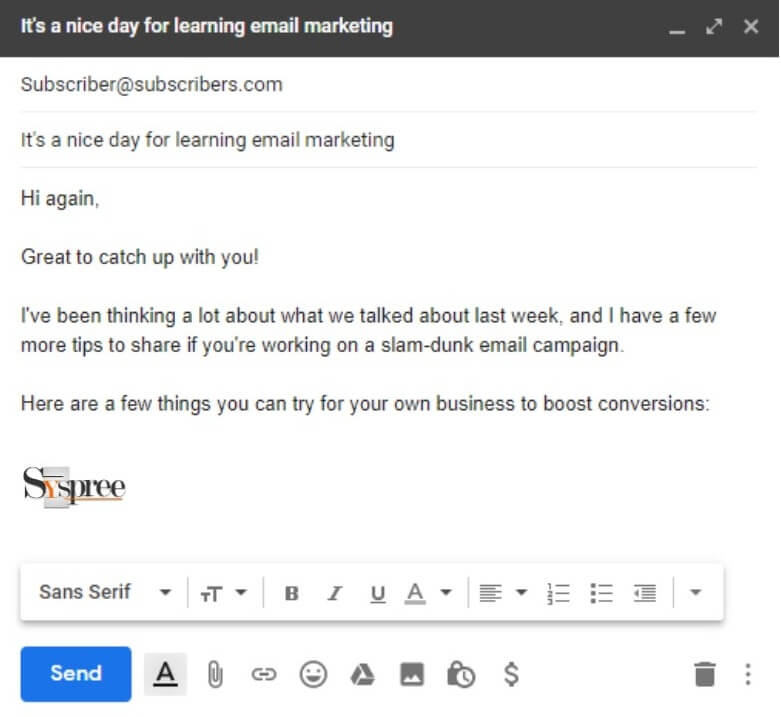 As a new-age social media marketing company in Mumbai, Syspree Solutions recommends the use of Social media platforms, which are great tools to remain in touch with potential clients and partners. Read what your competition writes about, comment on it, and begin a conversation. Share interesting articles and quotes, tag them, and before you know you could be sitting across the table and discussing business.