There are many reasons why social media is important for SEO, including the fact that over half the world's population publicizes material to social networks regularly. 
The social media marketing company will tell you that social shares are great for SEO ranking factors and helping people find your website. So what can you do to ensure that it's working for you?
Let's find out.
Why Social Media Is Important to SEO?
Social media is an essential part of the online marketing strategy for any business or brand. Content creation, sharing and distribution are all easier than ever with social media channels.
SEO is no different. Google has officially confirmed that social media plays an important role in SEO (search engine optimization). If you want your website to rank well on Google, then you need to have a strong social media presence.
This is true because search engines use social signals as a ranking factor when it comes to their algorithms. This means that if you have a lot of followers on Twitter and Facebook, then this can help improve your site's ranking in Google SERPs.
This doesn't mean that you should focus solely on getting more followers or likes on social media channels, though. You should also make sure that each piece of content that you share contains valuable information that users will want to read and share with others.
By creating valuable content and sharing it over different social networks, you're helping your website rank better in Google SERPs and gain more traffic from search engines like Bing and Yahoo!
How Social Media Can Help SEO?
If you're looking to enhance your SEO efforts, then you should also consider using social media. Social media can help with SEO in many ways, including:
Social media is a great way to get feedback on your content. A social media marketing agency will tell you that you can use it to find out what people think about your products or services. If you get positive feedback, it means that people are interested in what you have to say and that they trust what you're offering them. This will make them more likely to visit your website and buy from you.
When you're trying to improve your content, the first thing that you need to do is identify the specific problems with the content. For example, if people don't understand what you're saying, then there's a problem with your writing style or the way that you explain things. If they don't like the tone of your writing, then there might be something wrong with how you express yourself verbally when speaking aloud.
In addition to making it easier for people to find your website, social media has the potential to help generate traffic to your website as well. One way that this happens is through click-throughs from links in status updates or tweets. For example, if someone posts a link to their website on Facebook or Twitter, other users may click on that link when they see it listed in their newsfeeds.
A social media marketing company in Mumbai will tell you that there's an another way that social media can help generate traffic is by providing valuable content that users want to read or share with others. This can be done in several ways: sharing articles written by other authors, writing blog posts yourself, and uploading videos and photos (if allowed).
Social Media Links Are Backlinks
Backlinks are links from other websites to yours. These links are like gold for SEO because they indicate that other websites think highly enough of your content to link back to it. Social media isn't just a place for people; it's also full of websites like blogs, forums and videos that contain content related to what you do. When someone posts something about your company or product on their blog or website, it becomes a backlink for you!
If someone likes your Facebook page or follows you on Twitter, then they'll be able to see any updates that you post there later down the road when they visit again — even if they don't follow the link back to your website right away! This means that over time, with enough social media activity, your brand's name will become familiar to people who may not have been aware of it before.
A social media agency in Mumbai will tell you that the social media is also a very powerful tool for building a community around your brand — in fact, some brands are even starting to use these platforms as a way for customers to talk directly with them about issues and concerns.
For example, if you owned a clothing store and received an email from a customer who was unhappy with something he bought from your store, it would probably be easier for him to send his complaint directly to you through social media sites like facebook than through email or phone (especially if you hadn't given him your email address!).
Building Trust and Authority
The more often people see your content or hear about you through their friends, the more likely they are to trust you as an authority on a particular subject. If someone sees that other people are recommending your product or service, it makes them more likely to do so as well. Social media can also help build trust by showing off testimonials from happy customers and/or awards from organizations that recognize excellence in your field.
Providing Customer Service
Social media can also help with providing customer service. If someone has a question about something related to your business, they can simply ask it in a comment on one of your posts or shoot you a direct message through Facebook Messenger or Twitter Direct Message. This helps them feel connected with the brand without having to spend time filling out forms or calling up customer support representatives — saving them both time and money!
The experts at social media agency will tell you that social media is an excellent way to reach out to new customers and potential clients without having to pay for advertising. It's also an effective means of engaging with current customers in order to increase loyalty and sales.
Best Social Media Sites for SEO
The best social media sites for SEO should be used for both long-term and short-term goals. Here are the top social media sites for SEO:
Facebook is the largest social network in the world, with 1.79 billion monthly active users as of June 2019. By posting content on Facebook, you can reach over 2 billion people each month with your message.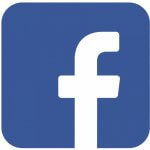 The platform offers many different types of posts that can be used for different purposes. For example, you can post photos or videos with text overlays that will appear at the top of the news feed on your page or profile page. 
These posts tend to perform well because they're engaging and entertaining; however, they don't offer much value to visitors since they don't offer any information about your business or services. Alternatively, you could create links within Facebook stories to drive traffic to another website with more valuable content related to your business goals (e.g., a landing page or blog).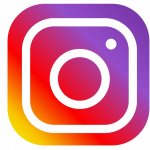 Instagram is a photo-sharing app that allows users to share photos with each other through their smartphone cameras or by uploading images from their camera roll onto the app itself. You can also buy ads on Instagram that will appear in the newsfeeds of specific users based on demographics such as age, location and interests.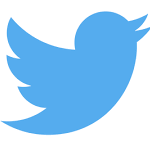 Twitter has over 200 million active users each month, with over 500 million tweets sent per day! This means that there's a huge opportunity for businesses to interact with potential customers via Twitter by updating their status regularly with links to blog posts or other websites they want their followers to visit. You can also include hashtags in your tweets, so they show up in Google search results when people search those words on Google or Bing.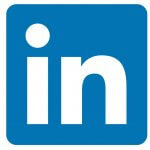 LinkedIn is a social media platform for business professionals and recruiters, but it can also be used for SEO purposes. The site has over 350 million users who are looking for jobs and connecting with others within their industry. You can share articles and blog posts on LinkedIn by creating a group or company page and posting them there. When you share content on LinkedIn, it shows up in search results when someone searches for information related to that topic. It also increases traffic back to your website from LinkedIn if people click through from there!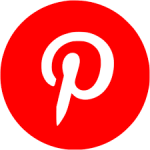 Pinterest is the most popular social network for women, but it's also becoming increasingly popular among men as well. Pinterest is great for sharing images and infographics that you find on other sites, which will help boost your SEO efforts. Also, if you have a website where you provide downloadable content like ebooks and whitepapers, pinning them on Pinterest will help drive more traffic to your site.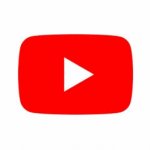 If you're a business that sells products or services, YouTube is a great place to showcase your offerings in video form. This can be done through product reviews or testimonials from customers who have had positive experiences with your brand. Video content is engaging and easy to share, so it's a great way to get your message out there without having to do all the work yourself.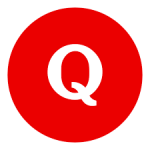 Quora is a question-and-answer site that allows users to ask questions about any topic imaginable — from "What should I do with my life?" to "Why did 'Harry Potter' die so young?" The answers can be submitted by anyone, who can provide any helpful information that they choose to. Quora is one of the best sites for SEO because it's a great way to find out what real people are asking about. This can help you determine what type of content you should be creating for your website.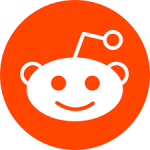 Reddit is a social networking and news website where registered community members can submit content such as text posts or direct links. Other users then vote these posts up or down to organize the posts and determine their position on the page. Content pages are organized using topics called subreddits. There are thousands of active subreddits on topics ranging from politics to video games. 
Tools for Social Media SEO
Here are 5 tools to help you make the most of your social media efforts, whether you're looking to increase visits to your site, generate more leads or boost sales.
BuzzSumo is a content research tool that lets you search for topics and find the most shared content on social media.
It helps you discover what's popular online and find influencers in your space.
The tool is free to use, but it also offers paid plans for more features such as email alerts about new content or access to the full archive of data.
BuzzSumo's Chrome extension lets you see who has shared any URL on Twitter, Facebook or LinkedIn. It makes it easy to identify influencers in any industry or niche. The BuzzSumo blog provides actionable tips for using BuzzSumo effectively, including how to build an audience by sharing other people's content.
BuzzSumo has free, paid and enterprise plans available. The free plan lets you access basic features like search and sharing options, but there are limitations on some of the more advanced features. Paid plans start at $99/month for 10 users with unlimited searches and access to all features like competitor monitoring and influencer reports.
Oktopost is a social media management and marketing platform that helps businesses create and publish content, schedule posts, analyze results and measure ROI.
The tools in the Oktopost dashboard allow you to do everything from scheduling and publishing blog posts to tracking the performance of your social media accounts. You can also use their Content Studio editor to create and schedule new blog posts easily.
Oktopost makes it easy to monitor engagement rates for each post type on different social networks, so you can see which types of content are getting more engagement (and more clicks). This gives you a better idea of what kinds of posts work best for each network.
Oktopost's analytics tools include an overview of your follower growth over time and an analysis of the demographics of your followers. You can also track clicks on links within your posts, enabling you to see which links get clicked most often by your followers.
SE Ranking is a tool that helps you to find the best places to share your content on social media. It shows you what's trending, who is talking about it and how your content will perform against other posts.
SE Ranking uses an algorithm based on three factors:
Social Shares: The number of times a post has been shared on social media.

Inbound Links: The number of external links pointing to a given page (or domain).

Domain Authority: An indicator showing how authoritative a website is considered by search engines.
Cyfe is a social media analytics dashboard. It's a great tool for gathering data about your social media marketing efforts. You can track engagement, see which posts are performing best, and learn more about your audience.
Cyfe also has some pretty impressive features for monitoring your website's traffic and SEO performance. It's easy to set up and use, so you can start taking advantage of its full potential right away.
When you sign up for Cyfe, you get access to 30 days of free social media analytics (after that, it's $9/month). This is plenty of time to get a good idea of how well your campaigns are performing, so you'll know whether or not it's worth the money to keep using the service after the trial period ends.
Sprout Social is a social media management tool that helps you to schedule, publish, and measure content for Facebook, Twitter, LinkedIn, Google+, Instagram and more.
Sprout Social's features include:
Activity Stream: See what's happening across all your networks in one place.

Content & Image Management: Add images directly within the app and create custom templates to share on multiple networks.

Reporting & Analytics: Track your most effective posts and times of day to post.
Sprout Social is available in free and paid tiers. The free plan allows you to connect up to three social profiles and send an unlimited number of automated messages per month. The paid tier costs $99 per month but offers unlimited connections, more advanced analytics, the ability to schedule posts and drip campaigns, and more.
Conclusion
Thanks to these social media tools and sites, you are now armed with a few different methods for working social media into a traditional SEO campaign. The main takeaway here is that social media isn't just for marketing your product or blog anymore; it works as a solid SEO tactic as well. 
Just remember to develop quality content and provide high-value information for your readers. That way, you'll attract other readers, who will be in a position to link back to your website and thereby increase your SEO ranking. Apart from social media there are other things you should focus to increase your traffic and ranking like voice search, if you want to know how check out our blog voice search seo: how to improve your rankings & drive traffic.