Great SEO Content is one which is well-written content that will get your website more traffic from search engines and create a bond with your target audience. The expert at a leading SEO company in Mumbai will tell you that the content also is essential for you to gain credibility in your niche and increase brand awareness. But writing great SEO content is not an easy task. You need to ensure that your content is relevant, well researched, and up-to-date. Achieving all of these aspects may seem challenging, but it's achievable, and it will be worth the effort if you succeed. let's first understand what is a great SEO Content?
What is great SEO Content?
Great SEO content is relevant to your target audience and optimized for search engines. It's the kind of stuff that people love to read and share because it's useful and interesting.
The best way to create great SEO content for your website is to write about relevant, useful, and interesting things to your target audience. If you can do this consistently, your page will rank higher in search engines, and you'll see an increase in visitors to your site.
Great SEO content isn't just keyword-rich; it's keyword-optimized. When you write good SEO content, you're writing for people — not search engines. If your copy reads as a robot wrote it, no one will want to read it anyway! Great SEO content is optimized for search engines by using keywords naturally, not stuffing them into sentences or paragraphs to have them there.
Great SEO content can be funny or serious or anything in between — as long as it meets the user's needs (which is what makes something useful). When you've written great SEO content, you'll know when people start linking back to it or talking about it on social media platforms such as Twitter or Facebook.
What is the Value of Writing Long-Form Content?
While some marketers and brands are doing fine with shorter posts, there's a growing trend toward long-form content with more than 2,000 words.
Here are a few reasons why you should consider writing longer pieces of content:
People like to read long-form content. In a recent survey, we learned that 71% of consumers said they prefer long-form blog posts for learning about a new topic. And when it comes to industry news, 77% of B2B buyers said they prefer in-depth long-form articles to short posts or infographics.
Long-form content is more likely to be shared. The best SEO company will tell you that the same survey found that the top reason people share blog posts is that they're informative (71%), followed closely by being entertaining (69%). The third reason people share is that the post is well written (44%). If you write engaging long-form content packed with information and written well, it is more likely to be shared across social media networks and bookmarked for later reading.
If you want to make more money, sell more products or get more subscribers, you need to learn how to write long-form content. Longer articles and blog posts get more traffic from search engines, have lower bounce rates, generate more social media shares, and ultimately result in a better return on investment (ROI).
The average word count of a Google first page result is 1,890 words. That's a pretty staggering statistic. And according to this study, the average word count of content that ranks in the top 10 spots on Google is 2,416 words.
Longer content allows you to go into greater depth and detail than you could with shorter form content. This makes it easier for readers to understand what you're trying to say and follow along with your argument.
This means you can give them the information they are looking for and build trust with your audience. Trust is critical if you want people to buy from you, subscribe or share your content with their friends.
What's the best way to write SEO content?
In SEO, there are countless ways to write a good piece of content. But if you want to rank on Google, there are a few tips and tricks you should be aware of.
Here are some of the best ways to write great SEO content:
Write for your audience first.
When it comes to writing SEO content, the most important thing is to write for your audience first.
Google and other search engines want their users to find what they're looking for quickly and easily. The best way to do this is by creating content that answers the questions your target audience has about your products and services.
Google will reward you by ranking your website higher on results pages if you can do this.
The more relevant your content is to what people are looking for, the more likely they will engage with it — and share it with others.
Keep it all under the same roof.
The best way to write SEO content is to keep it all under the same roof. Content marketing company in India will tell you that it's easier to manage and makes for a more cohesive experience for your users. You don't want to have an article about "how not to get sick" and another about "what you can do if you already have the flu." You want them together in one place, so people can find what they need when they need it.
Think of your website as a house: You want everything in its place, from the kitchen to the garage. If you're looking for something, you don't want to search through multiple rooms or open up closets to find what you need.
Make headlines that pack a punch.
You want to make sure that when readers see your headline, they have to click on it. The best way to do this is with the help of the power word. Power words engage a reader's emotions and make them feel something.
They evoke excitement, anticipation, fear, or any other emotion you can think of. For example, imagine you had an article called "10 Steps to Get Your House Cleaner". That title might get someone to read your article, but it probably won't get anyone excited about reading it.
Imagine your title said: "How I Tricked My Kids Into Cleaning Their Rooms". This uses a power word (tricked) instead of a common word (persuaded). And this is exactly how you'll capture readers' attention with your title.
The key here is to use common sense. If you're writing an article about how to decorate your child's room, "decorate" isn't going to be a very interesting verb choice. You want something that will make readers curious or excited about reading, so try using powerful words in your titles and headlines.
Writing SEO content is a balancing act. You want to use keyword-rich phrases that will get picked up by search engines, but you also want to write in a compelling way for your readers.
If you're writing articles for your business website, the best way to write SEO-friendly content is to use keyword-rich phrases that are relevant and natural.
The leading SEO service providers will tell you that in some cases, this can be done by using the actual words you want to rank for in the body of your text. For example, if you're trying to rank for "pizza delivery," you could write:
"We deliver pizza."
However, this isn't ideal because it can sound unnatural and forced in certain scenarios. Instead, try using variations on the phrase that is more natural-sounding:
"You can enjoy our delicious pizza at home."
This approach is much better because it's conversational in tone and uses a variety of keywords instead of just one. This will help ensure that your content ranks well in search results across multiple platforms.
 Most people know that using keyword-rich phrases is good for searching engine optimization (SEO). But how do you go about doing it? Here are some tips:
Use synonyms. Don't be afraid to use words other than the ones you think your target audience will use when they search for your products or services. For example, if you're writing an article about dog grooming and want to target pet owners, don't just write "dog grooming" and expect them to find it—write "pet grooming," too.

Put your keywords at the beginning of sentences, not just at the end. Search engines tend to give more weight to keywords that appear early in sentences than those that appear later. So instead of writing something like this: "Pet grooming is important because if you don't groom your pet regularly, it can get matted fur which can cause skin infections." You should write something like this: "Pet grooming is important because if you don't groom your pet regularly, it can get matted fur which can cause skin infections."
A good SEO post starts with a topic relevant to your audience.
For example, if you're writing about the benefits of an air purifier, it might be helpful to link to a few articles on air quality and pollution. You can also link to other pages on your site that support this post — for example, if you sell air purifiers on your site, you may want to link to a page where customers can learn how to install one.
It would help if you also used keywords in your post, but don't overdo it. Optimizing too much can make your content seem unnatural and difficult for readers to understand.
The best way to structure your posts is as follows:
Include a title that describes what the article is about (for example, "How I learned to stop worrying and love air purifiers").
Create an introduction that briefly explains why this topic is important or interesting (for example, "Air pollution is bad for our health — and the planet's.")
Write a body section that contains supporting evidence with links back to other pages on your website (for example, "Check out these stats about what happens when we breathe dirty air.")
Quality content is a great way to attract and retain online visitors. The best content is useful and well-written, but it also includes images and videos, which help draw readers in and makes the information easier to absorb.
Alternatively, text-heavy content can intimidate some readers and quickly turn them off. Incorporating visuals into your writing can also improve your ranking in search engine results pages (SERPs), as Google's Hummingbird algorithm accounts for the user's overall experience when evaluating a page.
To make sure you're presenting the best content possible, you should use at least one image or video per page of your website. Here are some other ways to make sure your images are working with (rather than against) your SEO strategy:
-Use keywords in file names
-Include alt text
-Resize images for fast loading
Make Good Use of Social Media
It's hard to write good SEO content. It's even more difficult to make it interesting.
You want to use keywords in your content, but that doesn't mean you should stuff them in every sentence.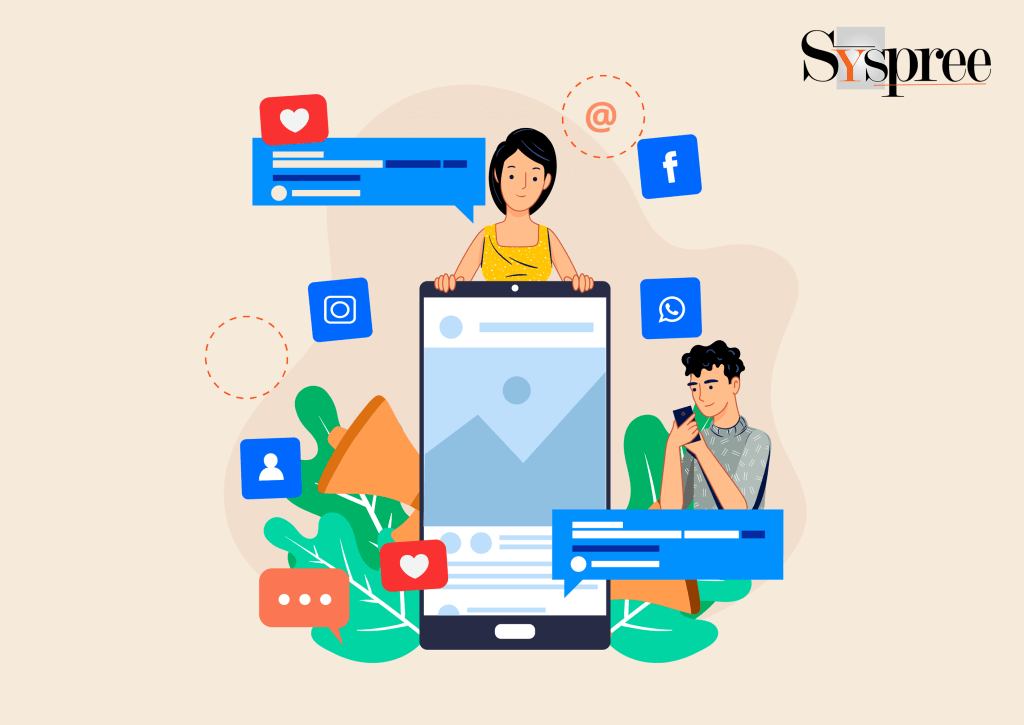 It's essential to write in a way that appeals to people first and search engines second. The best way to do this is by making good use of social media.
Take advantage of social media to get ideas from your audience.
It's no secret that social media is a great place to get ideas on what people want from your website. You can use search engines or paid tools like BuzzSumo to determine which topics people are talking about most frequently, but you'll get much better results by going straight to the source: your audience!
Ask Questions On Social Media
There are plenty of ways to use social media as a research tool, but one of the best is simply asking questions. This can be done through polls or quizzes, but it's even more effective when you ask readers what they'd like to see on your site and then deliver that content as part of an article or blog post. Recent research shows that 92% of consumers would rather buy products from companies that listen to them and respond to their needs.
Use Social Media to Monitor Trends
Another great way to use social media as a research tool is by monitoring trending topics. While it's good to be aware of what's going on in the world to respond quickly and effectively, your main focus should be on tracking the topics that matter most to your business and industry — especially if you're trying to target niche markets. For example, suppose you're an e-commerce store selling fashion accessories for men. You might want to pay attention when there are articles about how men feel about accessories in general (and perhaps how they feel about yours specifically). This information will help shape your future marketing efforts and make them more effective.
Conclusion
As you can see, writing great SEO content isn't that hard. Whether you're a beginner or more advanced, you should be able to follow the outlined steps and start creating great SEO content without any problems. The best way to improve at this is to practice. Just repeat the steps outlined above whenever you write a new piece of content, and before you know it, you'll have built up a strong repertoire of skills in this area. If you want to learn about meta descriptions check out our blog on meta descriptions – a 2022 descriptive guide on why, how to & which tools…