If we want to rank for competitive keywords in search engines, it is almost certain that we should get some quality backlinks on our website first.
Backlinks are an important factor in ranking websites. They act as some kind of vote of confidence for a website from the search engines' point of view. The more quality backlinks a website has, the more trust search engines place on its content.
An SEO Company in Mumbai will tell you that to acquire backlinks, one method we can use is resource page link building. It is a method where we try to get our website link included in a page that gathers resources for a topic/area. If we do it correctly, it will help the resource page owner and us at the same time.
Want to know how to do this link-building method? Here's how you can do it.
Find the resource page
Resource pages are pages where the owner gathers resources on a topic/area for their visitors' benefit. The visitors usually come to the pages because they look for credible online resources about something they want to learn. 
Here are some resource page examples.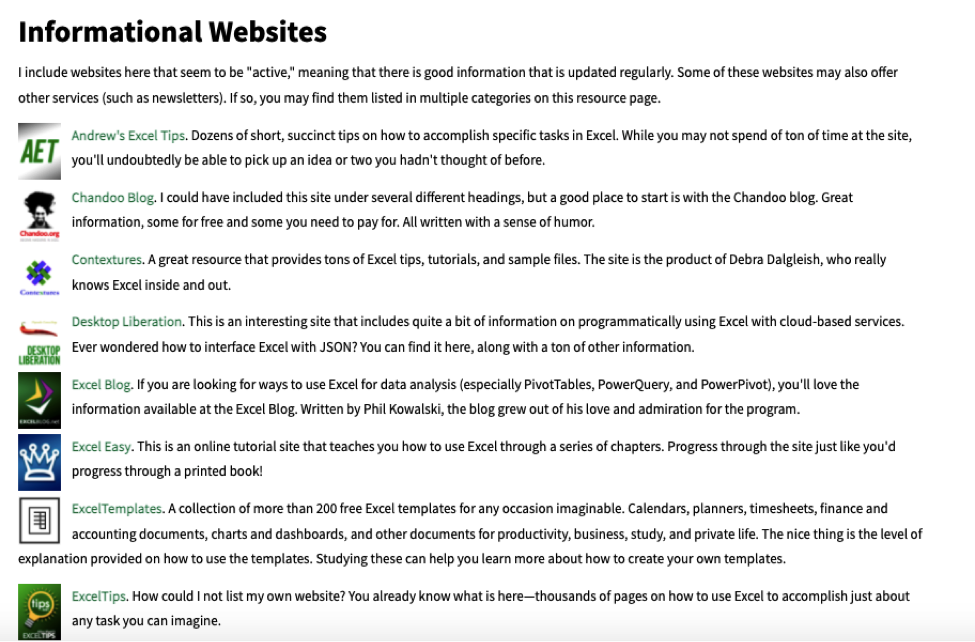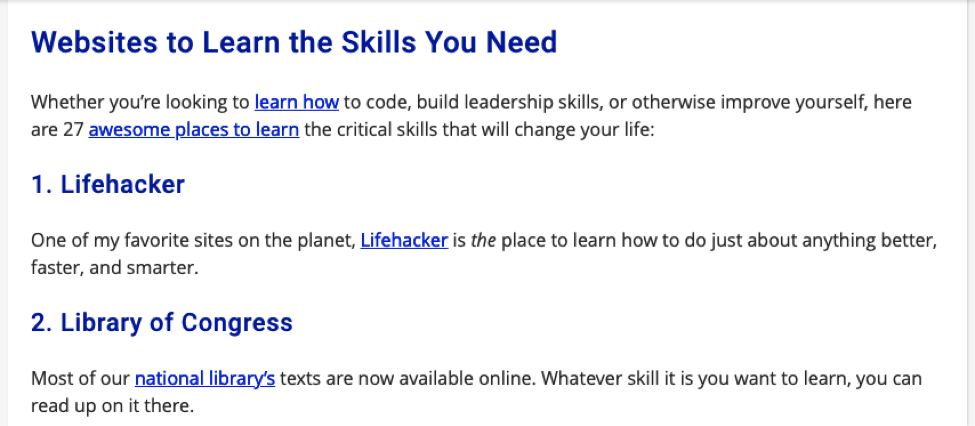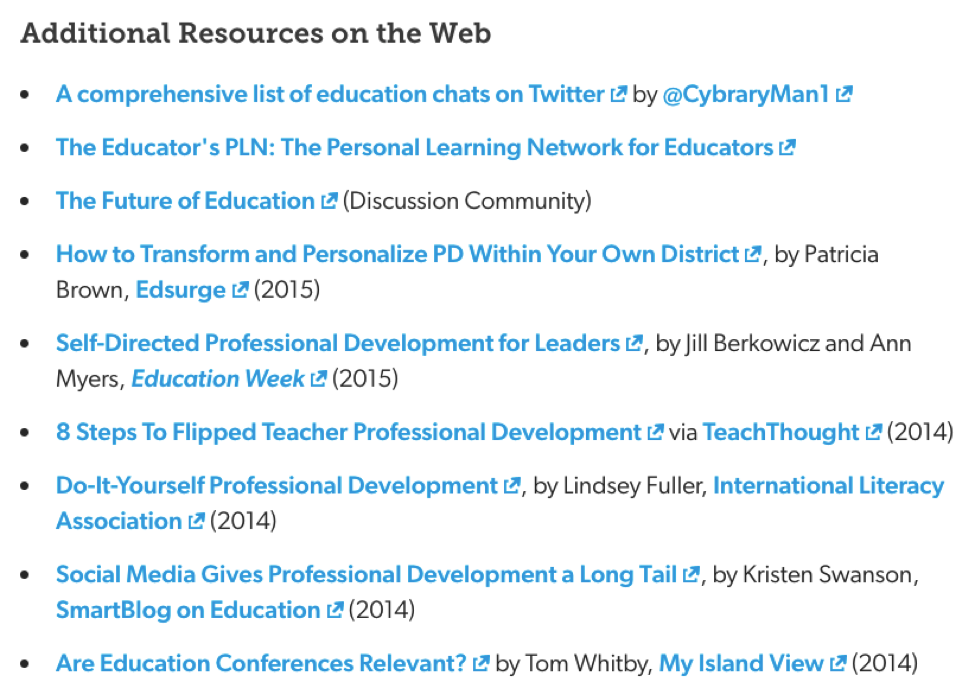 As you can see, all of them list websites that have valuable content for the topic/area they discuss. If you have a quality website/content and it is in the relevant area, you have a chance to be included in their list as well.
Some of the resource pages even ask people who know other quality resources to contact them so they can be included on the page.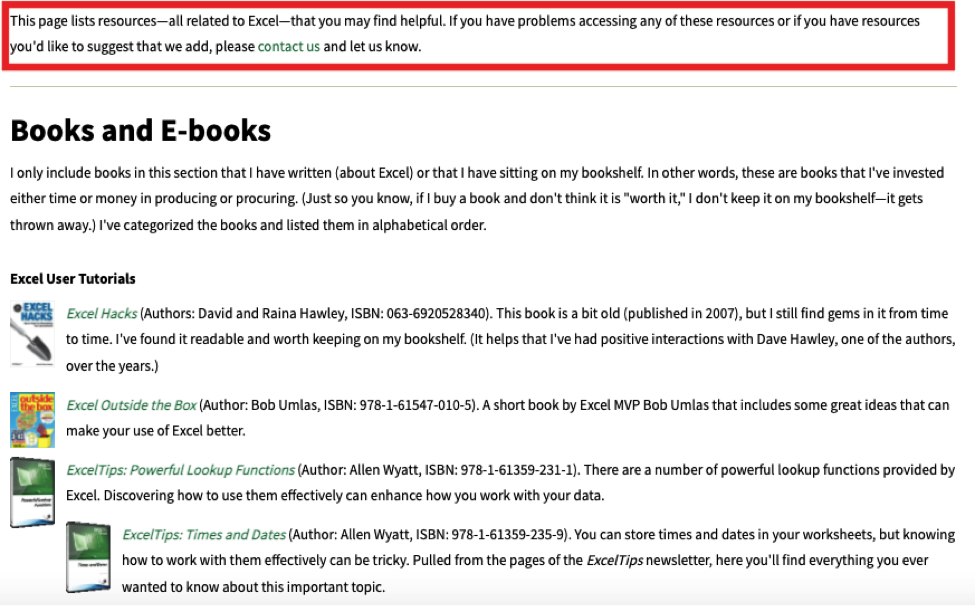 Thus, you can be confident they will add your website link if they think it is a good resource!
Now, how to find those resource pages? Experts at leading SEO digital marketing companies will tell you that you can search for them on Google by using keywords like these (replace the "Keyword" here with your website/content niche/topic).
– Keyword + "resources"
– Keyword + inurl:resources
– Keyword + intitle:resources
– Keyword + "online resources"
– Keyword + "helpful resources"
– Keyword + "useful resources"
– Keyword + "recommended links"
– Keyword + "recommended websites"
– Keyword + "further reading"
By searching for the keywords above, you should find some resource pages like our previous examples.
However, you shouldn't approach every resource page you find in your search. Before you approach them, make sure they are:
– Listing resources relevant to your website/content niche/topic
– Coming from quality websites (well-maintained and not looking spammy)
– Not explicitly saying that they won't add more resources to their page
If the resource page looks good, we should move on to the next step.
Find the email address of the page owner
After you have found a suitable resource page, the next thing to do is ask for your website to be included. For this, you usually need to send an email to the page owner.
If they ask people to suggest additional resources for them, you might find the email address to contact quite easily on the page. If they don't, identify the page author's name and try to find the email address from there.
There are tools like Rocket Reach or Hunter where you can find the professional email address of someone.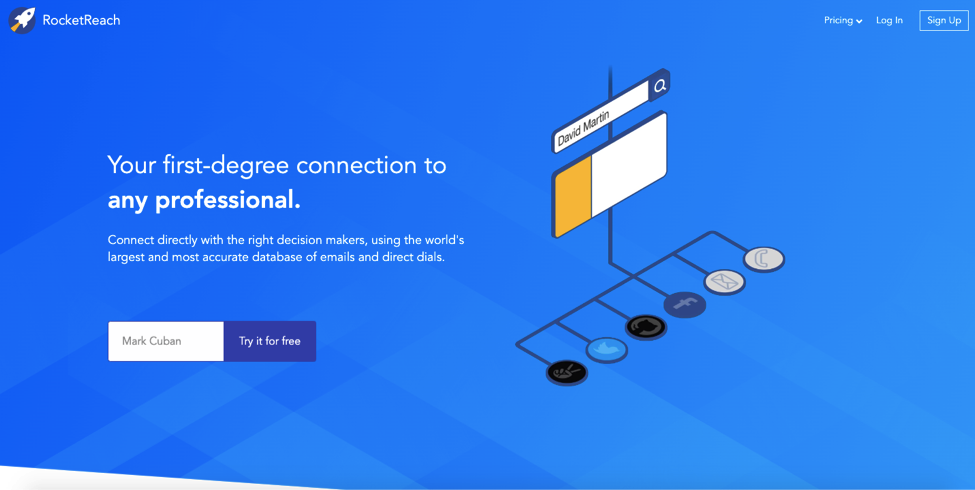 If you don't find the page owner's name, you can probably search for the email address of the website content editor/manager. Experts at a leading SEO Company in Mumbai will tell you that the key here is to find the contact of a person you think can directly edit the content of the resource page.
Check if there are any broken links on the page
After you have got the email address, you may want to immediately send an email. However, before you do that, you might want to do another thing that can increase your chance to be included on the resource page. 
What is that? Well, you can help the page owner further by finding the broken links on the resource page. A resource page usually contains a lot of links, so there is a decent probability that a few of them are broken.
If you find the broken link, you can tell the page owner about it while suggesting your website/content as its replacement. That should help the page owner as well, as she/he doesn't need to spend time finding a quality replacement. And that is because you can give one immediately!
To find broken links on the page, you don't have to try clicking on all the resource links one by one. Experts at a leading SEO Company in Mumbai will tell you that you can just use a Google Chrome extension like Check My Links or Broken Link Checker to help you.
To use the extension, you usually just need to click it when you are on the resource page you want to check.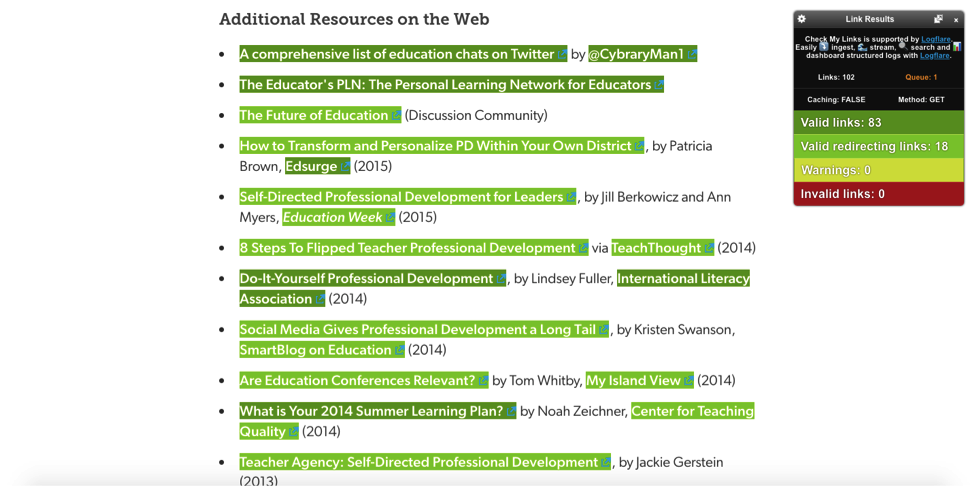 The extension will mark the broken link on the page with a particular colour. You can then test the broken link that it finds. If it is indeed a broken link, you can report it to the page owner.
However, even if you don't find a broken link, you should still email the page owner. They might want an additional resource on their page even if they don't have to replace one.
Outreach to the page owner
Now is the time to send an email. For the message, you might want to write something like this.

This email seems good because it is:
– Personal (greeting with name, give compliments, the tone is not too formal, etc..)
– Helpful in its intention
– Not too long
If you found a broken link on the resource page, you can send a message like this.
If the owner thinks your website/content looks great, you might get a reply like this.

We help inform a quality resource (our website/content) to the page owner, and we get a backlink as a result.
Follow up if you haven't got any reply (just once)
You have sent the email, and you are waiting for a reply. However, it doesn't seem the reply will come to you.
What should you do in that situation? You send a follow-up email, of course. After all, the reply probably didn't come because the page owner missed your first email in her/his inbox.
However, you shouldn't send follow-up emails multiple times. That will be annoying, and you might be treated as a spammer in the future. 
Follow up just once and don't do it again even if you still haven't got any reply. The owner might not want to add more resources currently, or the owner might not think your website/content is a good fit. Move on, and you may get better luck on the next resources page.
If you send a follow-up email, here is an email template you might want to model. 

Simple and to the point, isn't it? Just reply to the email you sent and say something like this. It might get the page owner's attention, and she/he may consider adding your website/content to her/his resource page.
But, remember, don't send a follow-up email more than once. You most probably will annoy someone if you do that.
Conclusion
Resource pages are something from which you can potentially get backlinks for your website SEO. However, your website/content must add something useful to the pages.
If it does, you will have a much better chance to score your backlinks from them.
Try the steps outlined in this article. They should help you to build your backlink profile while also helping other websites to get more quality resources. As important as a backlink is for ranking, it is also essential that your website is SEO friendly for the best SEO results, and for that, it is important to remember a few things while you create your website. We have created a blog listing 12 simple rules every web developer should follow for best SEO results.
---
This is a guest blog. If you want to write for us or share your guest blog, Click Here