Meta descriptions are something that most people don't think about but should. As experts at leading digital agency in Mumbai will tell you that they tell the user what your page is about and help increase click-throughs. But what if you don't know how to make meta descriptions? Please don't fret; I'm here to teach all of you who need a little extra help how to write meta descriptions for your site's pages.
What is a meta description?
A meta description is a short snippet that summarizes the contents of a web page. The text is then shown in search results to give users an idea of what to expect from the page. Meta descriptions are HTML tags that you can find in the <head> section of your website's code, just like title tags and other meta tags. 
Unlike title tags, designed to be seen by humans and are visible at the top of your browser window, meta descriptions are meant for search engines only and won't appear on your live website. While they aren't visible to visitors, they're still an important part of SEO because they control what shows up in Google search results.
In particular, meta descriptions show up under every search listing as a black box of text—they're one of the first things people will see when deciding whether or not to click on your site. So, as leading digital marketing company would tell you that it's important that you write unique meta descriptions for every page on your site. When people see a long, detailed description that perfectly describes their search query and the content on your page, they're more likely to visit your site instead of someone else's. Search engines also use this information in their algorithms to determine where you should rank in the search results.
Why meta descriptions are important
Meta descriptions are one of the most important elements of your search engine optimization (SEO) strategy. They are descriptive HTML attributes that provide concise summaries of web pages and show up in Google Search results.
The meta description is a snippet, a small section of HTML that describes the contents of a page, and it's always included in the head section of your website's HTML:
<head>
  <meta name="description" content="The text here is the description of the web page.">
</head>
Digital marketing agency would tell you that the meta descriptions are an important aspect of SEO because they describe to search engines and users the topic of a particular page. This description, displayed in search results, helps searchers determine whether your content is what they're looking for, increases your website's click-through rate, and improves your ranking.
Adding Multiple Meta Descriptions for a Single Page
While it is possible to use multiple meta descriptions for a single page, it's generally not recommended. If you're considering this for your site, here are some things to keep in mind:
Things to Consider in Your Meta Description
A meta description is a short but carefully crafted summary of the content you want to share.
Developing a meta description is not an easy task. It takes a lot of hard work and time. Several hurdles must be overcome before you can write the perfect meta description and make it successful.
You must be very careful while writing meta descriptions, as they can be very misleading and take away from your real intentions or even mislead people who are curious about how your website works or the product you offer.
So, here is a list of things that must be considered in building a good meta description:
What do you want your target audience to know?

What does your product do? (What would they pay for it if they knew about it?)

How can you interest them further? (Tell them about something new or exciting)

Who will benefit from this information? (If someone would like to buy your product, tell them about it)

Is this information relevant for the target audience? (Make sure that this information is relevant for the target audience.)
As experts at leading digital marketing agency would tell you that your meta description is the first thing that a visitor to your site sees. It's also the first impression that you can make on them.
With so much riding on this one little snippet of text, it's important that you take the time to write a great meta description.
Here are five things to consider in your meta descriptions:
They should be unique to each page of your website, even if they are very similar in content. This helps search engines better understand what each page of your site is about without reading the entire page.

They should be short and concise but include all relevant keywords for your page so that search engines can more easily find them on their search results pages.

They should be readable by humans and search engines so that visitors know what they'll find when they click through a search result.

When writing meta descriptions for ads or sponsored posts, include the keyword phrase as many times as possible without making it look unnatural or unreadable.

Make sure that you use quality writing and grammar because sloppy writing will make you look unprofessional or, even worse – could cause people to think poorly of your brand!

They should reflect the content of your web pages (or at least some aspect of it). For example, if you have an eCommerce site selling shoes, make sure your meta description mentions shoes and eCommerce. If you're writing a blog post about how many steps you walked yesterday, make sure those keywords are present in your meta description!

Don't include links or URLs in your meta descriptions unless necessary, as most search engines will ignore them anyway.
How Long Should a Meta Description Be?
The length of a meta description has changed over the years. In the early days of Google (back in the mid-to-late 1990s), the search engine only showed up to 155 characters of the meta description. But that quickly led to websites stuffing their meta descriptions with keyword-heavy text, which didn't help users.
In September 2009, Google changed the length of descriptions that it displays from a maximum of approximately 150 characters to approximately 160-170 characters. Matt Cutts suggested that this was due to an increase in the average number of characters per word on the web.
Because Google can truncate the displayed snippet, we recommend that you keep your meta descriptions between 70 and 320 characters (the limit is 480 characters). Google will truncate longer than 320 characters in the SERPs. However, some people have reported that they have received longer snippets than they anticipated (see this discussion on the Search Engine Roundtable), so there may be some leeway here.
Tools for Creating Meta Description
There are multiple tools which could help you with your meta description; some of them are mentioned here:
Copy.ai is a tool that automatically generates meta descriptions for you. It can be used in several ways, including generating descriptive copy that fits into the 300 character limit.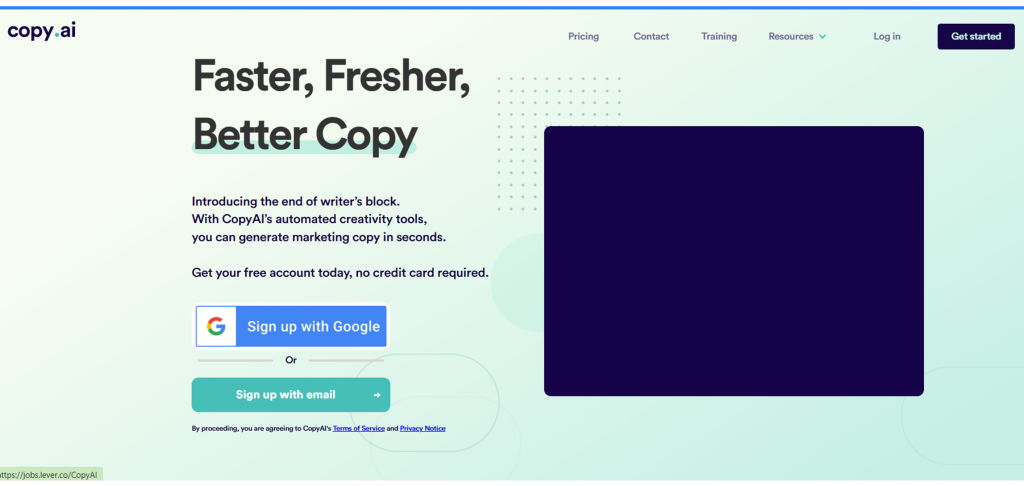 The tool takes your website's title and description from the page, then uses natural language processing (NLP) to analyze them, determine what each is about, and generate an optimized description for each search query.
It's completely free to use, but there are paid plans if you want more advanced features like multiple accounts or better access to customer support.
Jasper.ai, a new tool for creating meta descriptions and other SEO-important text for your site, is about to enter public beta. The brainchild of SERPd founder Dan Shure and his wife, Michelle Shure, Jasper.ai is intended to take the guesswork out of writing meta descriptions. Built using natural language processing algorithms, the tool uses machine learning to analyze a web page's content and generate a meta description based on what it finds there.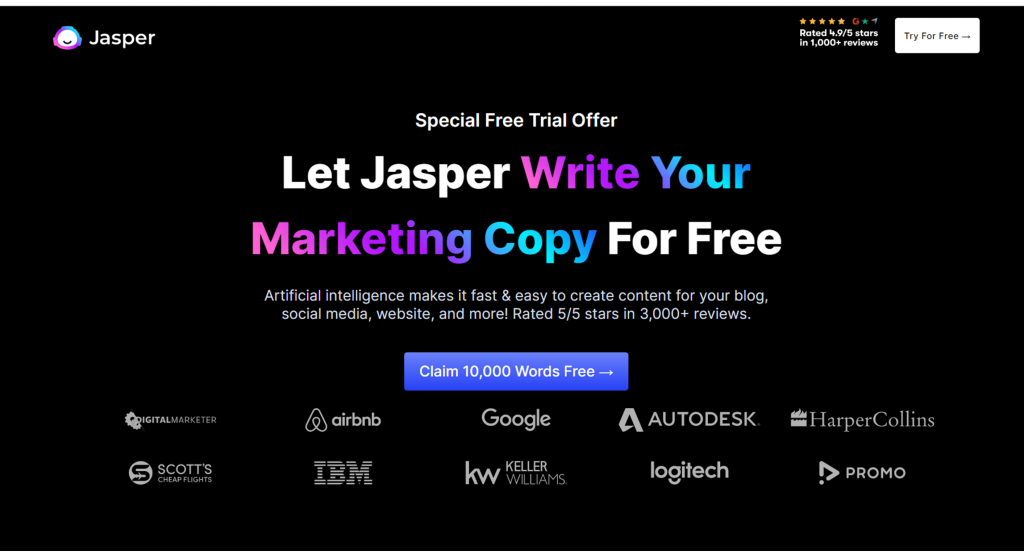 Jasper uses a user's data to get smarter over time, which is an intriguing draw for those who want to streamline their website copywriting. As with most tools that use machine learning technology, I'm curious how effective it will be at discerning the intent behind a piece of content—and whether its sometimes-conversational tone will work well in a medium as stilted as meta descriptions. 
However, if you're willing to test it out and see how it works for you, the tool offers plenty of opportunities for customization. You can use its "learning mode" feature to tell Jasper what kinds of phrases you want to be included in your descriptions when they pop up on the page; based on your choices, Jasper will adjust its description generator accordingly. 
inkforall.com is a free tool with a simple interface that makes it easy to create an effective meta description. You simply input your search term, and you get back a set of results, including the number of times the term has been searched for, the average monthly search volume for that term, common related keywords, and even the websites of your competitors who are using that keyword.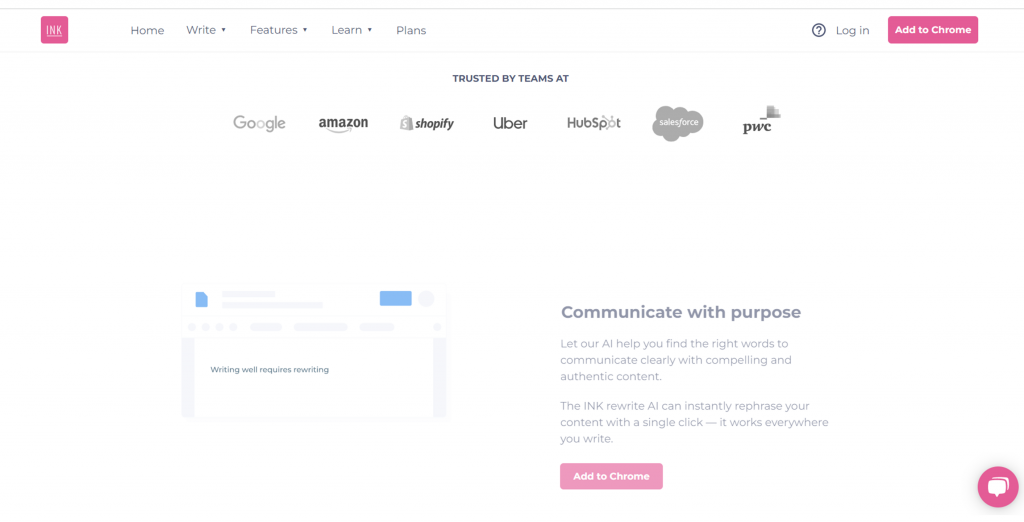 Subsequently, you can start the process of selecting keywords to draw in traffic. By selecting up to five keywords or phrases, you can find out which ones have a high volume of searches but low levels of competition (the lower number, the better). You can also see if your competitors are using these keywords as well. If they're not, then you've found yourself some gold!
Note: If you're unsure about what terms or phrases would make good keywords, try searching on Google to see what comes up when you type in your topic. This will help give you an idea of what people are searching for when they want to find information about your subject matter.
Texta.ai is a website that allows you to create meta descriptions for your blog posts. You can use Texta to create a unique and engaging meta description for each post on your blog.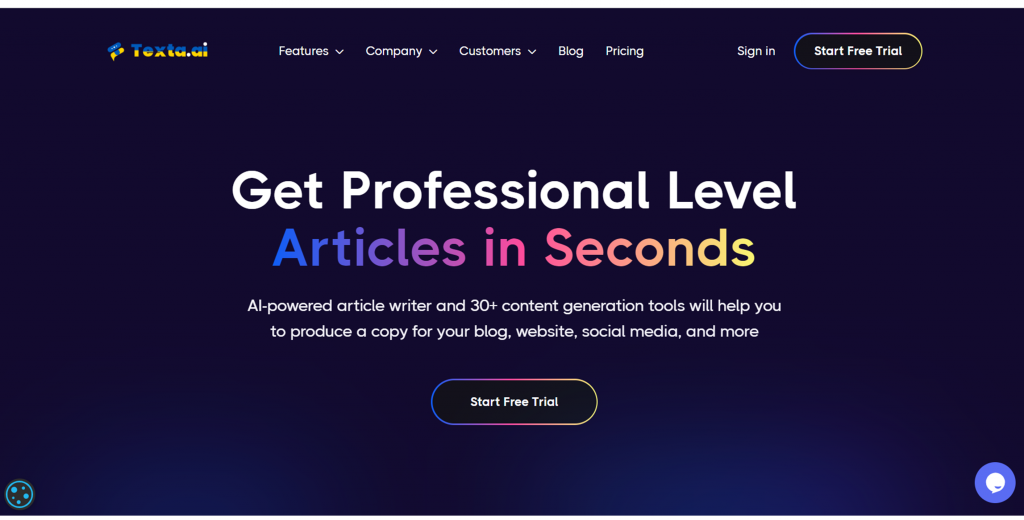 Texta uses artificial intelligence (AI) to analyze your content and generate relevant keywords and phrases based on what you have written. This tool is especially beneficial if you have many blog posts or write in different languages, as it can help you find the best words to use in your meta descriptions.
You can also save time by using Texta's feature to copy and paste your existing meta descriptions into new ones. If you're not sure where to start, Texta has plenty of examples for inspiration.
Conclusion
There are many ways to write meta descriptions. It depends on the type of content on your site, but always keep your target user in mind whenever creating a description. Once you've written a few meta descriptions, it will become much easier, and you will form your writing style. If a site visitor has found your website through a search engine, they're already expecting to read content on the page they clicked.
Your job is to deliver that content with an engaging description that gives the reader a good indication of what they will find on the page. The more appealing and enticing that description, the more likely a reader can click through and read your content. If you want to know about keyword research then check out our blog keyword analysis: what it is, why is it important, how to do and 7 keyword research tools.