Do you know what Image Metadata is? 
If not, then don't sweat it because we will tell you everything you need to know. 
We will talk about what Image Metadata is, how it's being used, and why it matters. By the end of this article, by experts at a leading website design company in Mumbai, you will know all you need to know about image metadata.
So let's get started.
What is image metadata?
Image metadata is the data associated with a digital image. The metadata can include information such as the camera model and brand, the date and time the photo was taken, location information (GPS coordinates), and even keywords.
In addition to these basic details, there are also several types of image metadata that you might encounter depending on how you save your images.
Image Metadata Types
Exif Data — EXIF data stands for Exchangeable Image File Format, a standard created by JEITA (Japan Electronics and Information Technology Industries Association). The file format was developed in 1996 by companies including Canon, Minolta/Sony and Nikon.
Exif data is one of the most important types of metadata for photographers. Experts at web design company in Mumbai will tell you that it contains information about the camera settings used to take an image, such as ISO settings and aperture (f-stop) settings. 
It also includes information about the camera model, exposure settings, and other technical details. In addition, some cameras store GPS coordinates in their images when they are taken with geotagging enabled.
Image file formats that store Exif data include JPEG (JPG) and TIFF (TIF) files.
IPTC Data — IPTC is an acronym for the International Press Telecommunications Council. The IPTC format allows photographers to add their own information and what the camera records automatically.
For example, this could be copyright information or contact details so that editors can contact you if they need more information about a photo or want to use it in an article or book etc.
Adobe Photoshop Image Resource can be stored in JPEG and TIFF image files.
XMP Data — XMP stands for Extensible Metadata Platform and is a set of open standards created by Adobe Systems Incorporated.
It allows you to store any metadata in your files and create links between them.
XMP data is stored in an XMP file, a plain text file with a .xmp file extension.
Why Does Image Metadata Matter?
The reason why image metadata matters are that it helps in understanding the content of an image. The experts at web design company will tell you that the more descriptive your image metadata is, the easier it will be to find what you're looking for later on.
If you use a program like Lightroom, for example, you'll want to be sure that all of your photos have correct metadata to find them easily later on.
If you don't have any metadata on your images, they will be harder to organize later on if something goes wrong or if you want to move them onto a different computer or device. It also makes it harder for other people to find your photos using search engines like Google or Bing when looking for specific keywords or phrases in an image. 
For example, suppose you were to take a picture of your son's birthday party and upload it online. In that case, you want to make sure that all your friends and relatives can easily find this picture when they search for it by using specific keywords like "birthday party" or "son's birthday".
Where Do We Use Image Metadata?
SEO: By including keywords or phrases in an image file's metadata, you can improve search engine rankings. For example, if you have a website about dogs and cats and want to make sure that images of those animals appear in Google Images results when someone searches for "dogs" or "cats," then you should include those keywords in the image file's metadata — this helps ensure that your site gets more traffic from Google Images search results than it would otherwise receive without them.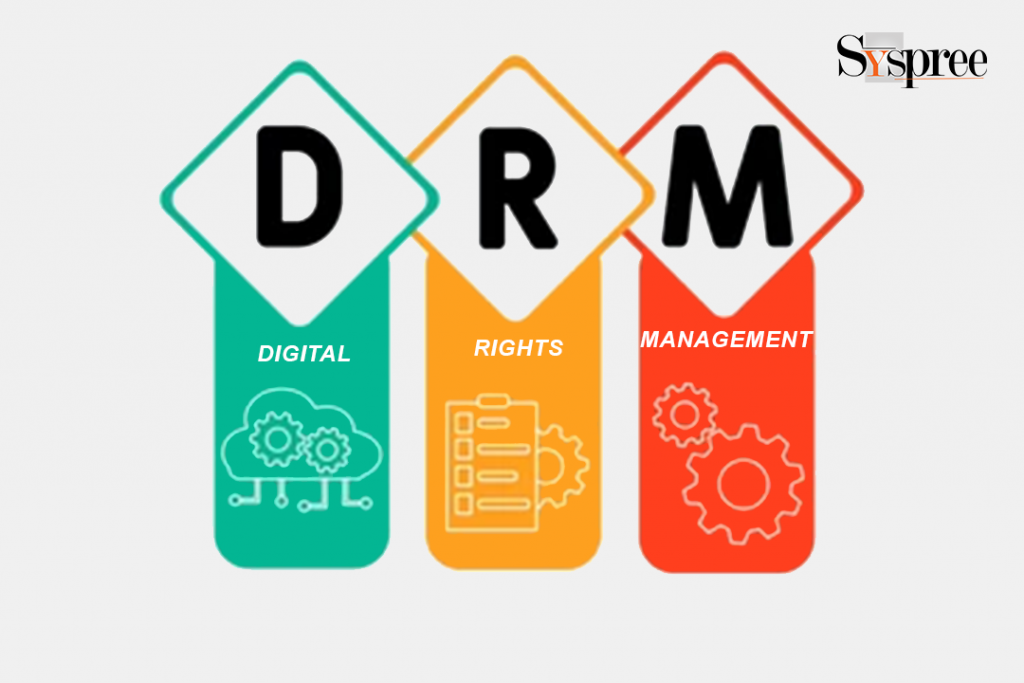 DRM: If you plan to sell access to your photos online, then adding protection is probably wise, especially if they contain sensitive information like financial data or medical records. Digital Rights Management (DRM) software can be used to prevent unauthorized sharing or resale of copyrighted content, including photos, videos and other media files. Most major photo-sharing websites provide some sort of built-in DRM service and additional paid options if you want more robust protection against unauthorized use of your images.
Data mining: Metadata can be used by advertisers to track their audience more effectively to serve up more relevant ads based on people's interests. Law enforcement agencies could also use it to track down criminals involved in criminal activities such as terrorism or drug trafficking.
News organizations: News organizations will often use metadata when publishing an article about a particular event, such as a protest or sporting event, to provide context and background information on what is happening in real time without relying on having reporters at every location around the world at all times of day or night.
Artificial intelligence: Machine learning algorithms use image metadata as input data for training purposes, which helps them learn how to recognize objects within images and make predictions about how they might behave in certain situations (e.g., by finding patterns between seemingly unrelated features).
Google Photos: It uses image metadata to organize its users' photos. For example, uploading a photo of your dog to Google Photos will automatically tag it with relevant keywords like "dog" and "pet." If you upload another photo of your dog from a different angle, Google Photos will recognize this new photo related to your previous one.
Flickr: In Flickr and other photo sharing sites, metadata is used to search and organize images by keywords or other values. For example, if you wanted to find all photos taken in San Francisco in 2010, you could use this information to narrow down your search results.
To sum it up, image metadata can be used for:
Identifying who owns an image.

Organizing the images.

Determining when and where an image was created.

Tracking the copyright status of an image.

Providing information about an image to search engines to index it better.
Tools to Edit Your Image Metadata?
An image's metadata can be edited using editing tools that deal with metadata.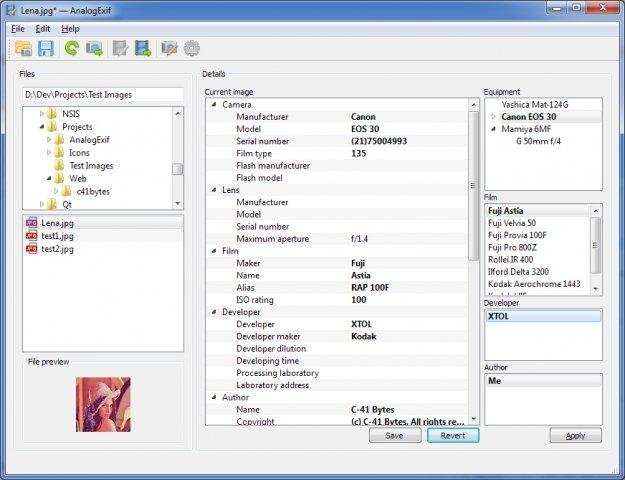 This is a program designed to modify the EXIF information embedded in digital photos. It can add or remove information, create new fields, change existing ones, or edit field values.
The program uses a built-in database of standard EXIF tags (including GPS coordinates), so you don't have to remember what tag numbers correspond to which data.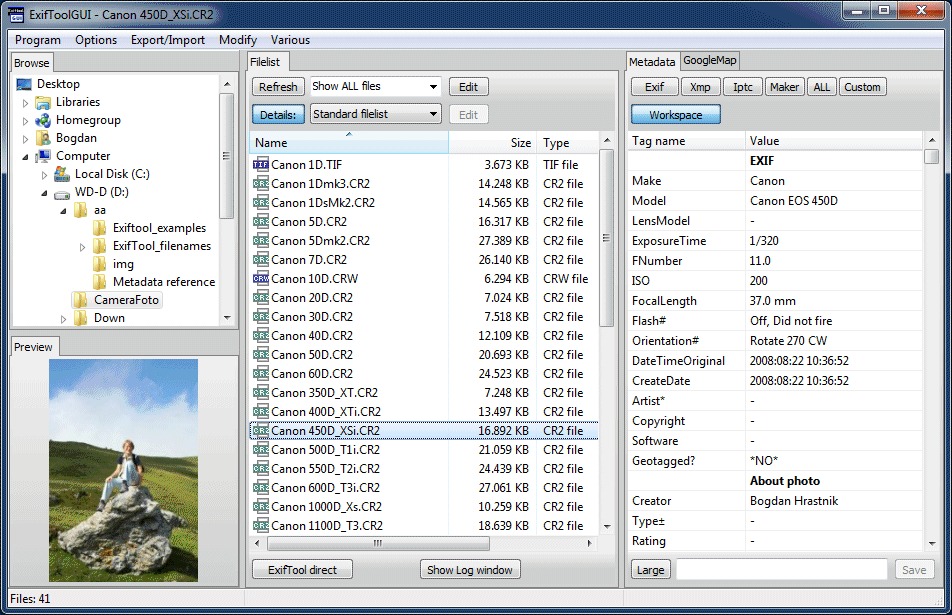 This is an application for editing and managing the metadata stored in your digital photos. You can use it to view, add or remove metadata from image files (JPEG, TIFF and RAW). There are also facilities for batch processing multiple images at once.
This is a free application that allows you to easily edit the Exif/IPTC/XMP data stored in your digital photos. The program supports JPEG, TIFF, PNG and RAW formats and various video formats such as AVI and MP4.
The main window has three panes:
Info Viewer

Data Editor

Search Results List.
In the Info Viewer pane, you can view all kinds of data, such as title, description, author name, etc. You can add or delete any data you like in the Data Editor pane. The Search Results List panel lists all photos for which you've made changes recently.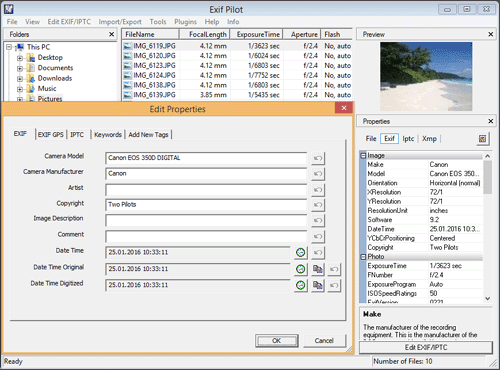 This is a free app that allows you to view, edit and delete metadata from your photos. It also has a geotagging feature that allows you to add GPS coordinates to images. The program supports many file formats, including JPEG, PNG and TIFF. If you want an application that works in Windows and Mac OS X, then GeoSetter is a good choice. It's simple to use and offers many advanced features like changing the date of creation and time zone information.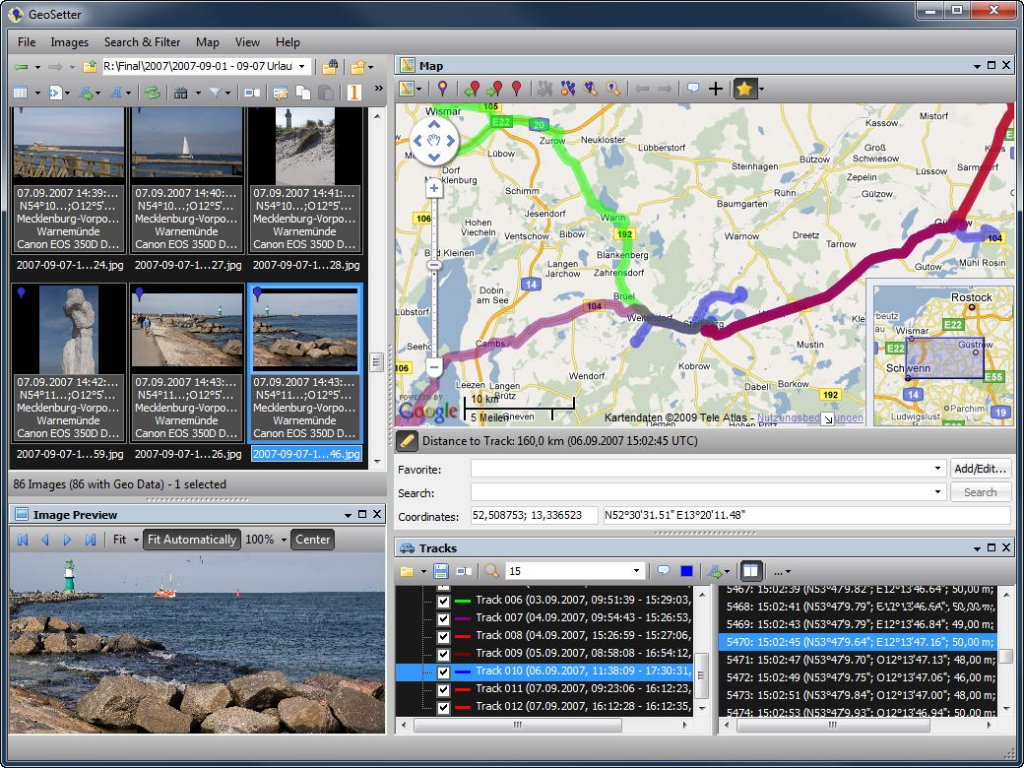 This free online tool allows you to edit metadata using a simple interface. It's easy to use and provides many options to customize the results. It allows you to change GPS coordinates, map location and address, watermarks, and time zone information. You can also use it to set custom names for your photos or videos. One of its most useful features is the ability to create a batch process for multiple files at once.
Picasa (for Google users)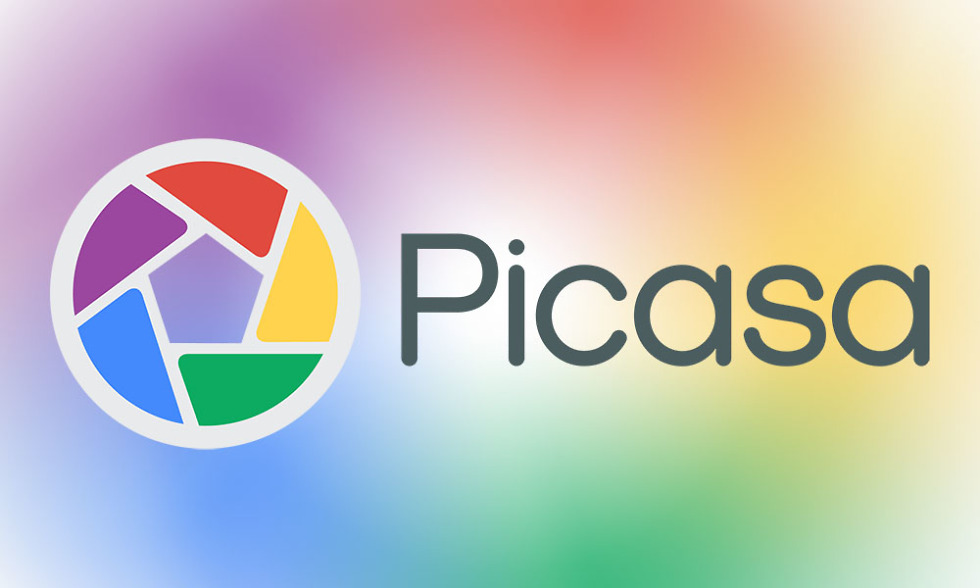 The Picasa photo editor from Google lets you change the location information in images stored on Google's cloud service Google Drive or Picasa Web Albums (the latter being integrated into Google+).
Impact of Image metadata on SEO
Search engines use meta descriptions and titles to show users what a page is about when searching for a keyword related to your business. Experts at website design company will tell you thet if you want your website to rank higher in search results, you should pay attention to keyword research and create relevant keywords for each page on your site. When users click on your site in search results, they will see what they are looking for right away.
When it comes to images, two types of metadata can be used: alt text and title tag (Title element). Alt-text is an alternative text that describes an image when it cannot be displayed because of browser settings or lack of network access. The title tag appears at the top left corner of an image and can be used to describe the main idea behind an image or as a stand-alone content piece if there is no obvious subject matter connected with it. Both elements are invisible by default but can be seen by clicking on the image thumbnail or viewing the source code to understand what it's all about.
Using Alt Text for SEO
Alt-text is a powerful tool for SEO as well as accessibility. Search engines use the alt attribute to index images and display them for visually impaired individuals. It is also used by Google Image Search, which provides many results based on keywords in the description tag. The keyword meta tag can be placed directly in the HTML code or added using CMS like WordPress plugins.
The more relevant keywords you use in your alt text, the better your chances of getting more traffic from Google Images Search results pages. To achieve this goal, you need to provide detailed descriptions of your images, preferably with keywords that relate directly to what they show: "SEO agency" or "web design company".
Things to keep in Mind While You're Working with Image Metadata
When you are working with images and their metadata, it is important to keep these things in mind:
Make sure that your software program supports all kinds of metadata you need to include in your images.
Ensure that you have saved your files with the correct encoding settings to be read by other programs without any problems. Most photo editing software programs support JPEGs and TIFFs (Tagged Image File Format). It is best to use JPEGs because they are smaller in size and easier to work with than TIFFs, especially if you plan on doing a lot of editing on them later on.
Make sure that you don't accidentally delete or overwrite any existing metadata when editing an image file.
You should always back up your images before editing them, especially if you are making changes to the EXIF data or other metadata. If something goes wrong, you won't lose all of your hard work.
Make sure that the file name is not too long or contains any symbols to be easier for you to search for it later on.
Conclusion
In the end, if you can keep these tips in mind, your metadata should be fine. And if you're still confused about image metadata, remember that there are ways to find out what's working and what isn't—just run a report on your images and see. If you want to know about canonical tag check out our blog rel=canonical: how to use canonical tag effectively in your web development.