As a leading Digital Marketing Company in Mumbai, Thane, and Navi-Mumbai, we understand that every brand strives to portray itself as prime examples of trustworthiness, authenticity, and honesty and take regular steps to enhance these values. However, building this image isn't an easy task and certainly cannot be done at a superfluous level. It is hence necessary to follow it up with honest actions that will build an emotional bond with customers that would further result in a long-lasting relationship.
Any professional Digital Marketing Company in Mumbai will recommend brands to keep a transparent relationship with their customers in order to earn life-long loyalty from them. Brands that aspire to be the best have honesty as one of their major attributes. Let us with the help of this blog, now learn how this factor has been applied in the industry to achieve the desired results.
Honesty as a Cornerstone for your Brand
Customers know to differentiate between authentic brands and understand that these brands are built day by day and not in a day. These customers can also identify overpromising brands from miles away. Honesty and transparency are thus the values that every trustworthy brand must possess. These brands never lie about what their background as an organization is and their manufacturing processes. The brands are defined by their values and the openness about their products is what endears them to the customers and influences their purchase decisions in a major way.
Let us consider the following points as described by the experts of a leading Digital Marketing Company in Mumbai, Thane, and Navi-Mumbai, which shows how important a role honesty pays in Branding.
If your customers believe that your brand is Honest and Authentic then they are more likely to trust the claims that you would make.
Branding in today's world is all about meeting your customer's needs to help ease their life.
Being forthright about your strengths would enable your brand to attract the ideal set of customers who need the solutions and products that you offer.
Honesty helps a brand make a successful comeback after a failure or long overhaul.
Transparency is a buzzword that means demonstratable honesty and it is important for all brands be it B2B or B2C.
Honesty in Branding Pays
A prime example would be Pan-era Bread, a dining chain that launched a campaign that professed transparency of the highest level and promised its customers menus with complete information about nutrition, calories, and ingredients.
When Southwest Airline's campaign headline proclaimed' Low fares. Nothing to hide. That's Trans" fare"ncy". By making their policy and position clear about being a low-fare airline, they inspired trust and followed it up with making Transparency a company-wide policy, which reinforces the belief further.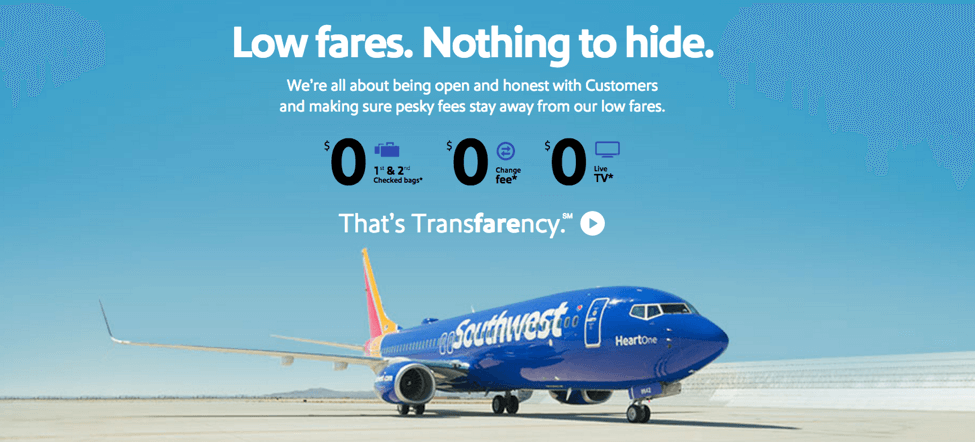 In contrast, Jessica Alba's The Honest Company is being sued for using harmful ingredients in its products. This clearly implies that when a brand promises honesty, its customers feel cheated if it does not live up to it.
As a leading Digital Marketing Company in Mumbai, Thane, and Navi-Mumbai, we have professed honesty as our main value and we ensure it's followed diligently during our transactions with clients.
According to any leading Digital Marketing Company in Mumbai, Thane, and Navi-Mumbai, this should be a good start for many who start researching on how to start a website. We assure you to go into further depth in our future blogs such as What is Digital Marketing? or The 4Ps of Digital Marketing.