Case Study - Digital Marketing for Decking - Australia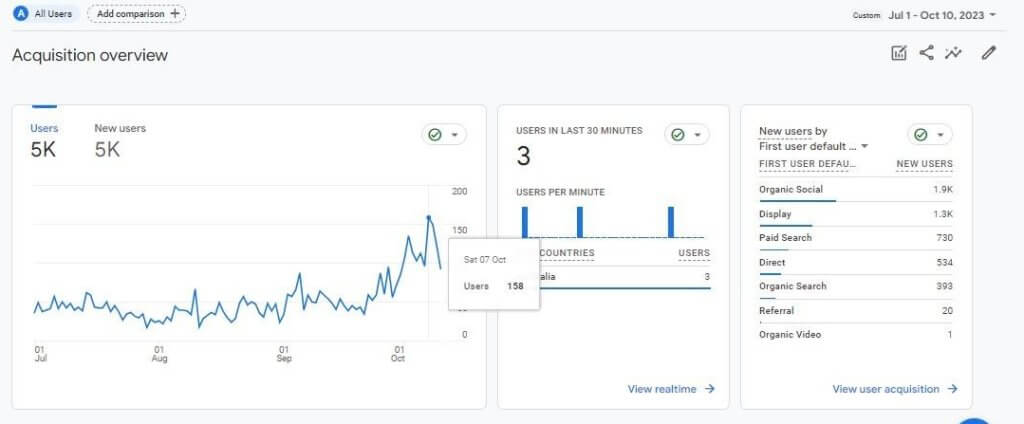 500% Surge
in Website Traffic for Australian Decking & Patio Services Provider!
Client Location: Australia
Industry: Decking and Patio Services
Service Provided: SEO
ABOUT OUR CLIENT:
In the heart of Australia, where decking meet innovation, a prominent company faced a challenge. Renowned for their excellent service, impeccable workmanship, and superb communication, the company has built an impressive portfolio of over 5000 projects. Their expertise spanned various designs, location surfaces, and construction styles, encompassing services like Decking & Patio, Decking Maintenance, Fencing & Gates, Aluminium Screening, Composite Decking, and Commercial Decking.
But, as any business navigating the digital era, they recognize the importance of a strong online presence. That's where our journey began.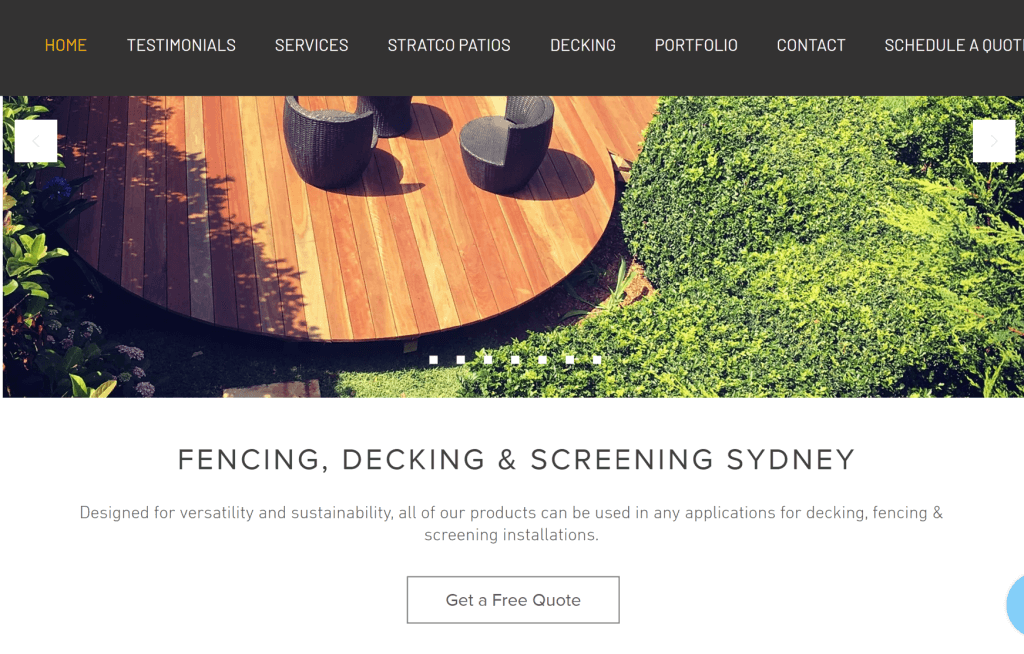 Client's Goals
This distinguished company approached Syspree Digital with a clear vision. They wanted to harness the power of digital marketing, specifically SEO, to:
Boost Online Visibility: They aimed to improve their website's search engine ranking, ensuring they appeared prominently when potential customers looked for interior and furniture solutions.
Increase Website Traffic: They sought to attract a steady stream of online visitors interested in their services.
Strategy
Deep Market Analysis: We begin by conducting an in-depth market analysis to understand the nuances of the decking and patio services industry. This includes a thorough competitor analysis, industry trends, and customer behavior patterns. So we can identify unique opportunities for our Australian Decking and Patio services provider.
SEO Mastery: We understood that enhancing online visibility was paramount for our client. Our first focus was on a comprehensive SEO strategy. We meticulously researched and optimized relevant keywords to ensure that our client's website ranked prominently on search engine result pages. This, in turn, ensured potential customers could easily find them when searching for Decking and Patio solutions.
Testimonial Spotlight: Authentic testimonials were spotlighted to solidify our client's market credibility. Genuine endorsements from satisfied customers were powerful social proof, reinforcing our client's position as a trusted Decking and Patio solutions provider.
Our Implementation
Boost Online Visibility: Focusing on their unique offerings in the decking and patio industry, we embarked on deep keyword research for strategic positioning. Extensive research uncovered high-potential, low-competition terms relevant to their services. These insights allowed us to strategically position their products in front of their target audience.
Increase Website Traffic: We implemented a series of strategies to attract a steady stream of online visitors interested in their services. First, we crafted keyword-optimized product descriptions, infusing them with meticulously chosen keywords. This enhanced search engine visibility and provided valuable information about each service, catering to user intent and SEO requirements.
On-Page SEO Perfection: A comprehensive on-page optimization strategy was executed. This involved refining meta tags, headers, and internal linking structures, enhancing search engine accessibility and indexation, and contributing to higher search rankings.
Data-Driven Insights: Routine SEO audits and performance analysis using tools like Google Analytics and Search Console provided valuable data-driven insights for continuous optimization efforts.
Backlink Outreach: Our approach includes acquiring high-quality backlinks from authoritative sources, which strengthens domain authority and enhances organic traffic.
THE RESULT
Keyword Improvement: Out of the 14 targeted keywords, 13 saw significant improvement, with an average ranking boost of 26.79 positions. The website now ranks at an impressive average position of 10.21, compared to a previous average of 37.
Top 10 Rankings: Our client now boasts 9 keywords in the top 10 positions, up from just 6.
Website Traffic: The transformation was staggering. Within just one month of collaboration, on the 11th of November, 2022, the website received 24 users. But it didn't stop there. Fast forward to the 7th of October, 2023, and the website traffic increased to 158 users and 378 users per week. This amounted to a remarkable 558% increase in traffic from November 2022.