Join the leading web development company in Mumbai
SySpree is a leading web development company in Mumbai that has been serving clients from different industries for the past 7 years and the response from them has been extremely phenomenal.

We offer an entire gamut of services like Web Application Development and Mobile App Development, Web designing, SEO, Social Media Marketing and Branding. We have proved to be a reliable partner to many leading organizations in India and abroad. Leading organizations have partnered with us for their requirements in digital technology needs including web application development and mobile application development
Role
This role is responsible for the design and execution of technical solutions across multiple projects, essentially:
1. Work with both business/functional teams located in global and technical teams to develop code and implement changes for new/existing applications or transformations in the Agile environment.
2. Participate in design /POC, Coding and Unit testing.
3. Peer code review.
4. Participate in meetings to provide resolutions and workarounds for various business problems.
Requirements
1. Hands-on 2 to 5 years of programming experience in Microsoft Dot Net – C#, MVC, Entity Framework.
2. Hands-on programming experience in Database Technologies – SQL, MYSQL.
3. Creating LINQ-enabled database layers such as LINQ to SQL and Entity Framework.
4. Awareness or willingness to learn (read and understand) classic VB and ASP Code.
5. Angular JS 1.5 and above (AngularJS 2 is good to have).
6. Willing to learn newer technologies with little or no guidance.
7. Strong understanding of UI, cross-browser compatibility, general web functions and standards.
8. Good interpersonal skills with all the stakeholders and ability to work with challenging deadlines.
9. Familiarity with WordPress, PHP, Bootstrap, and front-end development including HTML, CSS, JavaScript, JQuery and API.
10. 2-5 years of work experience with any other web development company in Mumbai
Social Resources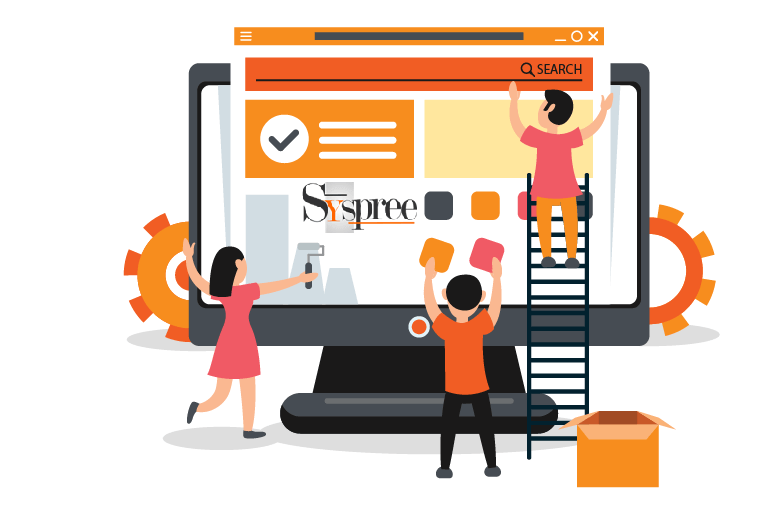 Apply below to join us at SySpree – the top web development company in Mumbai
Job Features
| | |
| --- | --- |
| Job Category | Dot Net Developer |
| Position | DOT NET Developer – Team member / Team lead |
| No of roles | 2 |
| Experience | 2-5 |
| Location | Thane, Mumbai India |