'Brand' such a commonly used, but yet widely misused term subject to people's interpretations and perceptions, as a leading creative branding company in Mumbai, here's our try to clear the air a bit. Often while speaking to clients or the general public, the words marketing and branding are used synonymously. There are times we are told either is a subset of the other and so on. Our take, It's a misconception that branding and marketing are the same concepts.
Branding is uniquely defining what your product is, what your business is, and separating your product from the rest. Whereas marketing focuses on pulling in customers and selling your brand to them. Branding is deciding who you are as a business and establishing your identity, and marketing is making your presence known in the market and telling them who you are and why you're better than the rest.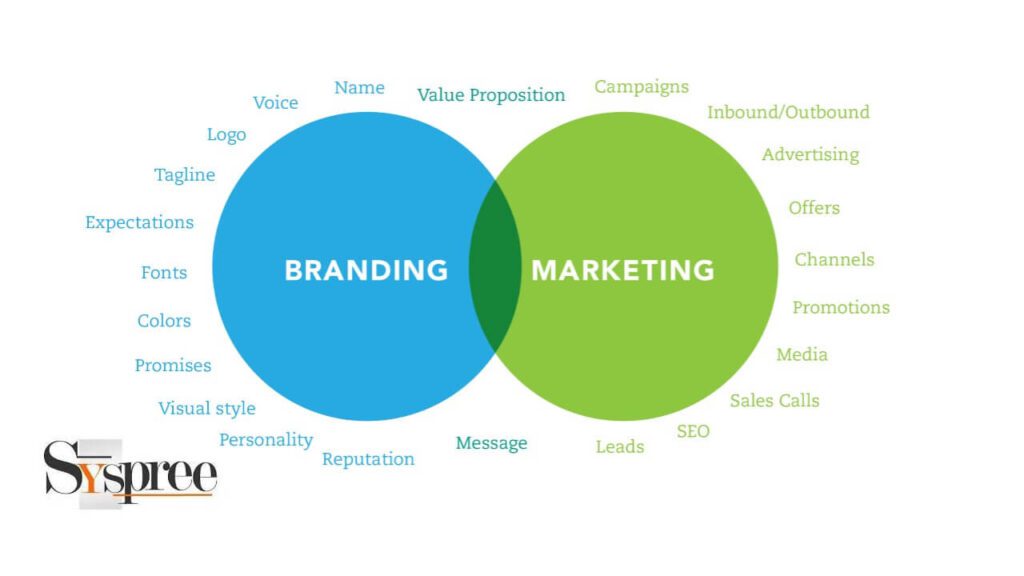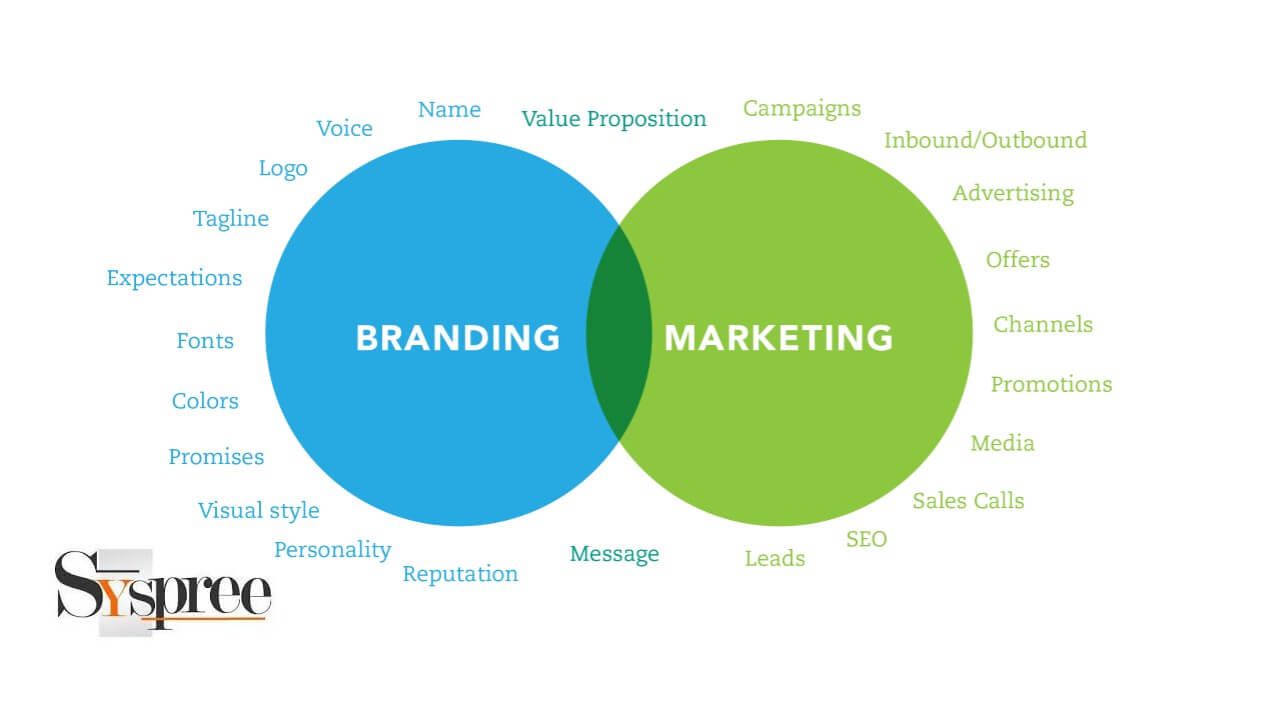 As a top Branding Company in Mumbai, experts at SySpree make it easy for you to understand the difference between these two concepts here:
Branding is essentially the expression of what your company/product stands for and what promises you plan to deliver to customers. It is that thing about you that lingers on in your customer's mind now that could be a unique name, color, design shape, or any feature about your product which the customer identifies you with. Surely its everyone's experience that things that are stuck in someone's mind are spoken about during conversation and further increase the popularity.  Marketing could get you a one-time customer whereas your brand gets you a loyal lifetime customer as well as an advocate, ensuring even more customers. Branding is what differentiates you from your competitors and it tells customers what to expect from your product.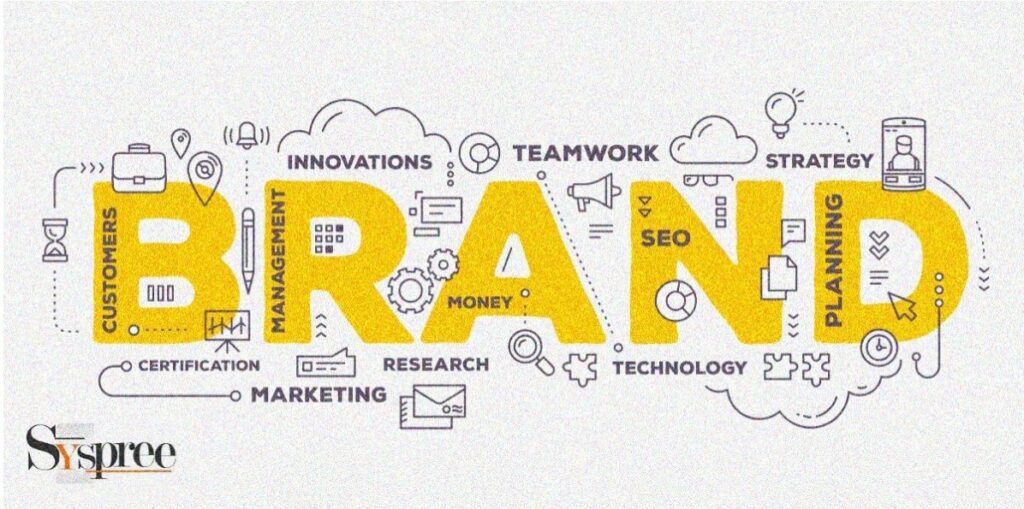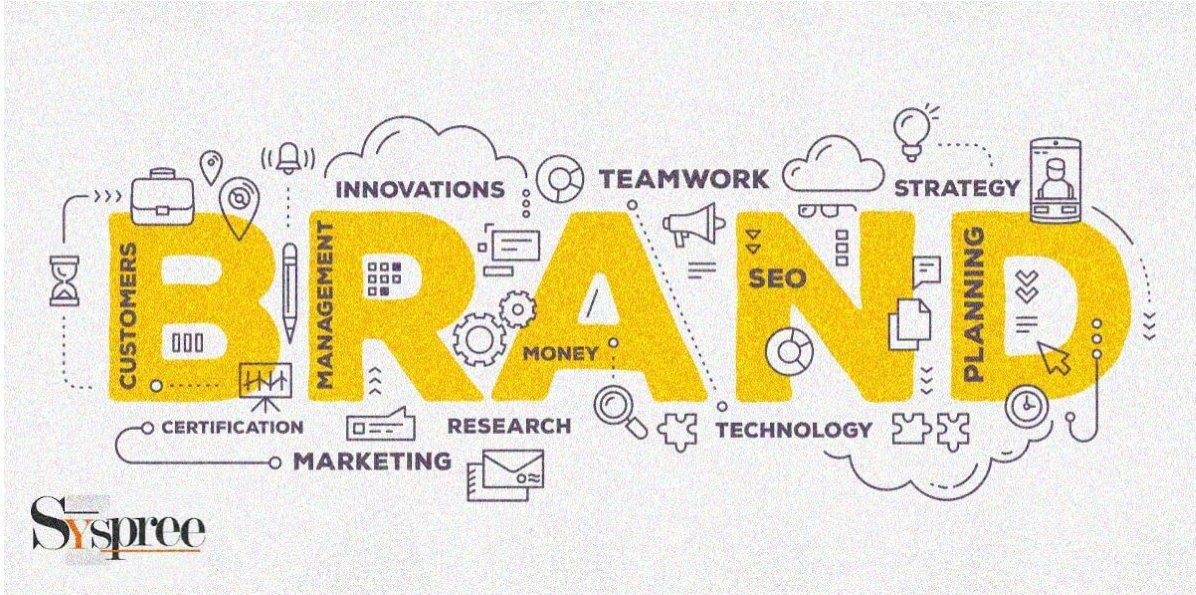 The foundation of branding is a proper company logo that stylistically defines what your company is, in a single, small graphic. A good branding strategy involves a catchy tagline, an attractive and easy to remember the logo, and most of all, consistency. These should be posted everywhere you can, with stationery, promotional materials, etc. A good place to visit to design the logo could be Behance by Adobe. Constant changes in your company logo, color scheme, tagline, and the overall identity of your company will destroy whatever initial trust you have built in your customers. More about different types of logos in our future blogs.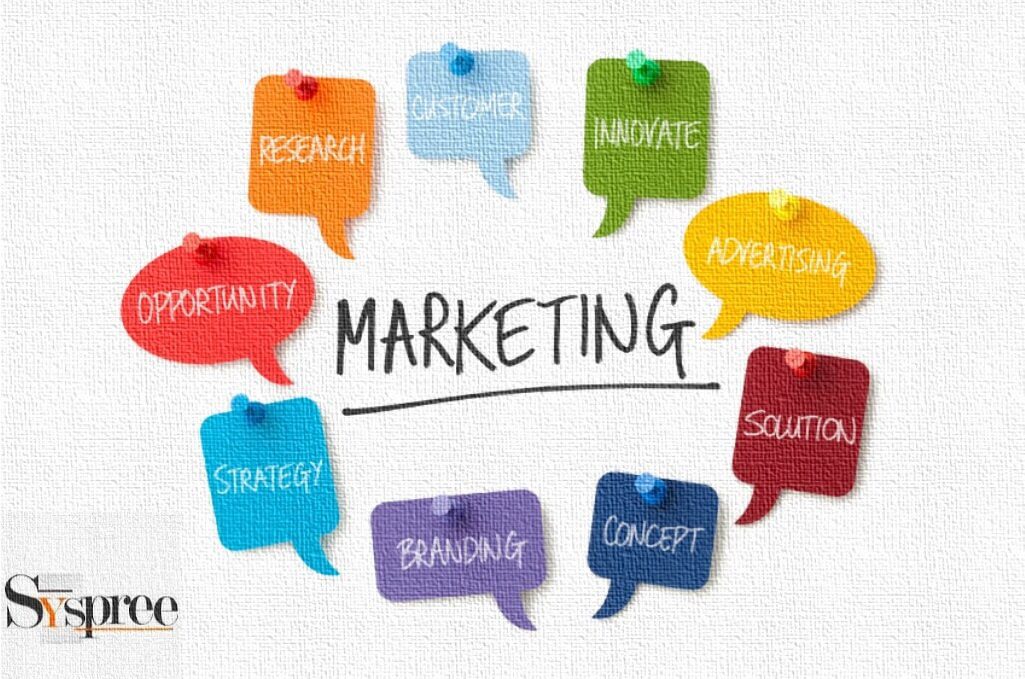 Branding helps you build an image for your business to present to customers. It lets you build a particular image to appeal to your target audience. It provides customers with a way to recognize your product and projects the quality standards that your business promises to uphold itself. A strong brand presence provides customers with something recognizable and memorable. A proper brand image gives a sense of security to the customers and makes them assume that the business is much larger than it may be, which is usually considered an assurance of the quality.
In conclusion, Branding must take place before and alongside marketing, as a part of marketing, etc. if you plan on making your business a success and building up a customer base for the future. But that said even branding requires marketing to establish itself, this is whats the experts at Syspree Solutions top Branding Company in Mumbai, believe.
If you enjoyed reading the above blog and want to read about other such interesting topics related to digital marketing, check out our latest blogs on What is Digital Marketing? or The 4Ps of Digital Marketing.