While we at SySpree, a leading Website Development Company in Mumbai, never believed in going with the stereotypes, yet despite seeing this topic being beaten to death by our peers, it's been our conscious decision to embark on this article, join the bandwagon, and yet be different after all this is where our thinking differs from the rest on the street.
The experts at Syspree – a leading Website Development Company in Mumbai, portray the following thoughts on why you need to have a website for your business:
1. Tell the world about yourself: This is one place where you have someone who is interested wants to know more about you and will continue to be interested as long as you can keep him so. The trick here is can you convert his interest into a sale. That said, this is your online home where you have the freedom to tell the world as much as you want to. The rest is left to the user, whether he chooses to read all about you.
2. Online identity and realty: A strong brand always wishes for a unique identity. Having an online identity is no more a nice to have, it is a must-have. Most importantly, it's like a real estate property, own it before someone else grabs it.
3. Promotional tool: Right from speaking about the good things you do to announcing the latest offers, this is a strong tool. It's about convincing your targeted potential customer about how good your products are and doing it in different ways. With the emergence of the micro-sites (for example Spotify's year in Music), these can be used to attract attention and marketing campaigns with customized contests, competitions, etc.
4. Lead generator: Based on their needs, your potential customers will not hesitate to contact you whether it means using the contact us form on your website, emailing you, or even calling you. But the only condition here is how much you have been able to impress the lead.
5. Convenience and reach: Imagine for yourself, what's easier – going to a physical store or getting what you need at your fingertips. Time saved effort saved and money saved. Wouldn't you want the same for your customer or rather, would your customer not expect this from you. To change the perspective, how many customers can you reach with a physical store? This is always bound by geographical boundaries and this is where your website can have the upper hand. Talking about the size, Depending on your store size and the staff there, there is a limit to how many customers you can accommodate at a time. This is rarely an issue for your online E-Commerce website.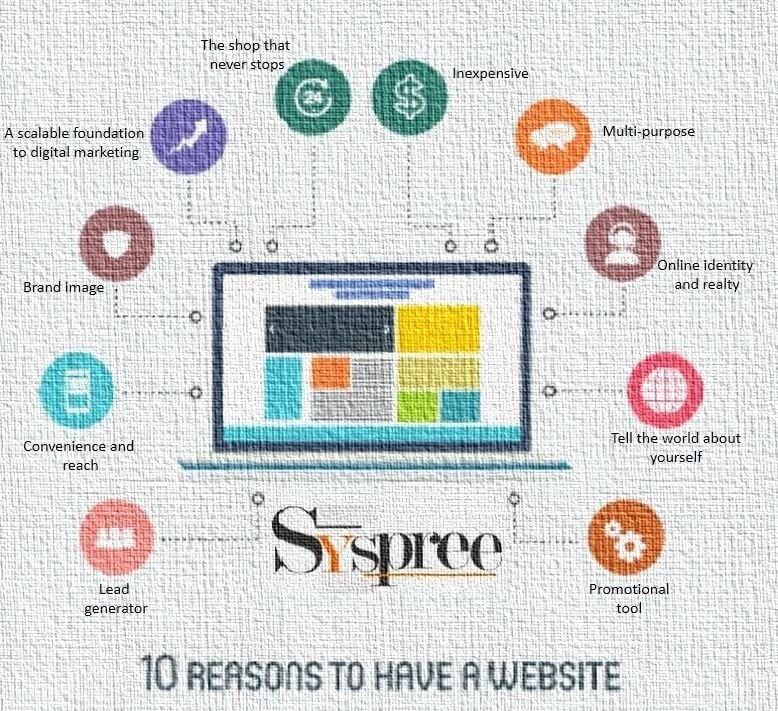 6. Multi-purpose: With innovative solutions flowing in from every nook and corner of the world every day, one can only test his imagination to see what purposes a website can serve and which industry it is suited for. Guess the only answer here is the opportunity is limitless!
7. A scalable foundation to digital marketing: The simplest form of digital marketing starts with a website. And in our opinion, this is the most essential. After all, in most cases, other promotional tools are mean to direct users to the website. While in recent years, alternative innovative methods are being relied on, one has not been able to proclaim complete success.
8. The shop that never stops: In short, as a human and may feel tired, sick, stressed, etc but your website comes with infinite energy and has miles to go before it sleeps.
9. Inexpensive: While business decision-makers are spoilt for choice with the available media, this basic necessity is a comparatively cheaper option and yet comes with wider and tangible benefits. And we can vouch for the fact that there could be an established correlation between web activity and sales.
10. Brand image: While the above reasons would be more than convincing for any business to have their website, if there is one prime answer, it would be described in 2 words – Brand image. And the only argument suffices here – imagine the image you portray when you don't have your website. That's a distant reality from being a brand.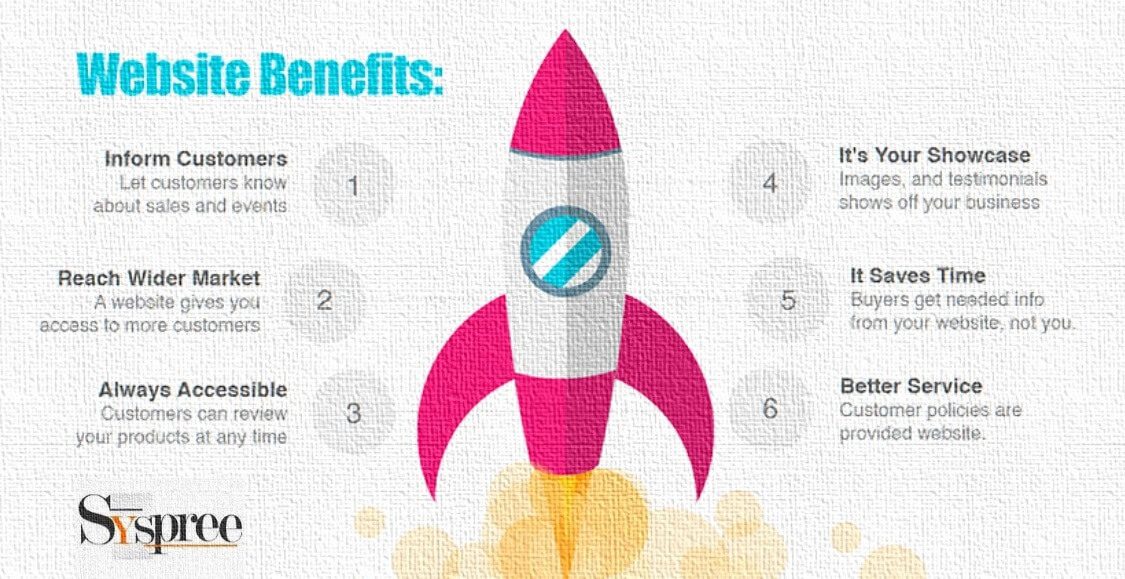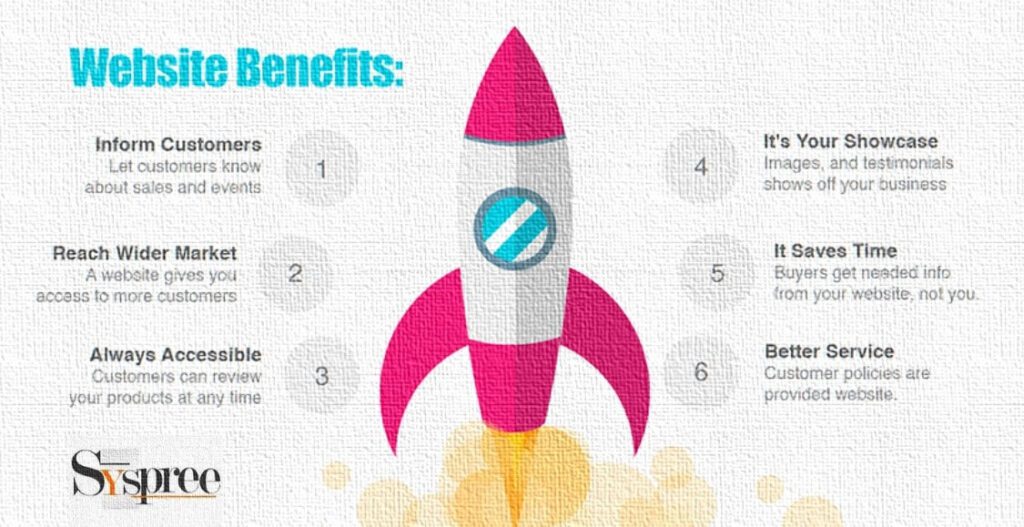 As to conclude, it is needless to say that creating a website not only gives you great reach but also provides you with other benefits that help you grow your business further. If the above article helped you, check out our other interesting and useful blogs as What is Digital Marketing? or The 4Ps of Digital Marketing.